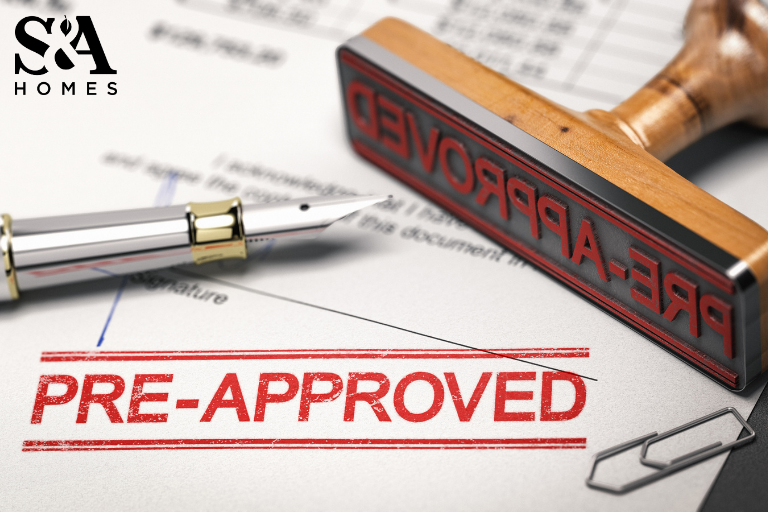 The financial side of the homebuilding and homebuying process can often be difficult to understand for many first-time homebuyers. The variety of loan types and procedures involved in these processes can certainly be overwhelming, but the S&A Homes team is here to help with the third installment of its "Homebuilding 101" blog series.
This new segment helps simplify the complicated financial jargon for first-time homebuyers:
Adjustable Rate Mortgage
An adjustable rate mortgage is a type of mortgage in which the interest rate periodically changes in response to the market throughout the lifetime of the loan. This type of loan is a smart financial choice for those looking to pay off the loan within a specific amount of time or those who will not be hurt financially when rates adjust.
Credit Score
A credit score is a number assigned to an individual by the three credit reporting agencies. In the homebuying process, this number is a numerical expression of a homebuyer's credit history. This number is used to show a buyer's creditworthiness to lenders in order to get approved for a mortgage loan or other loan type.
Construction Loan
A construction loan is a type of short-term, high-interest loan used to buy land and finance the construction of a custom-built home. At S&A Homes, all homebuyers within the Build on Your Land program are required to have a construction loan in place prior to building their new home. Upon closing on the home, construction loans can easily transition to a traditional mortgage program.
Federal Housing Administration Loan
An FHA loan is a mortgage insured by the Federal Housing Administration (FHA) and issued by an FHA-approved lender. FHA loans are designed for low- to moderate-income homebuyers in order to provide them easier access to homeownership. These loans are very popular among first-time homebuyers due to their more minimal requirements such as a lower credit score and lower down payment costs.
Fixed-Rate Mortgage
A fixed-rate mortgage is a type of mortgage loan with a fixed interest rate for the entire length of the loan that does not fluctuate with market conditions. Fixed-rate mortgages typically range from 10- to 30-year terms, though some lenders will offer different loan terms to meet homebuyers needs. Fixed-rate mortgages are popular among homebuyers who want to know exactly how much they will pay every month or are purchasing a home for the long term.
Lender
A lender is an individual, firm or financial institution that lends money to a borrower (the homebuyer) with the expectation the money will be paid back overtime. Lenders offer funds for several reasons such as mortgage loans, construction loans and more. S&A Homes partners with a variety of lenders to offer loan programs tailored to each homebuyer's unique needs.
Private Mortgage Insurance
Private Mortgage Insurance (PMI) is a type of mortgage insurance that might be required with a conventional loan to protect lenders should payments stop. Provided by private insurance companies, PMI is arranged by the lender and typically required on conventional loans with a less-than 20% down payment.
Pre-Approved
Pre-approval is the preliminary evaluation of a homebuyer by a lender to determine whether they qualify for a mortgage loan. For pre-approval, the homebuyer must complete a mortgage application, as well as provide documentation to perform an extensive credit and financial background check. This information includes proof of the buyer's income, assets and credit score. Getting pre-approved helps the lender determine how much money can be borrowed, how much homebuyers can expect to pay each month and what their interest rate might be.
VA Loan
A VA loan is a type of mortgage loan established by United States Department of Veterans Affairs. VA loans are available to both active and veteran service personnel and their families looking to purchase a home. These loans tend to have generous terms, such as no down payment, low interest rates, limited closing costs and more.
For more information regarding financing solutions from S&A Homes, click here. Be sure to follow the blog for more "Homebuilding 101" content.
To learn more about the new home process and new home communities throughout Central and South-Central Pennsylvania, contact S&A Homes at 1-855-SAHOME1 or visit www.SAHomeBuilder.com.