Build Process
Just because you want to build on your own piece of ground doesn't mean you should settle for an expensive custom builder that won't commit to a price or a schedule.
Here at S&A Homes, nearly 25% of the homes we sell are to those who already own their own lot. Our My Site program is simple, affordable and stress-free.
Step 1: Lot Review
Once you've met with a Sales Representative to determine which home you want to build, a Project Manager will personally meet with you. During this meeting, you will both physically inspect the lot, review lines & grades, utilities, code requirement and any other information necessary to generate and accurate estimate of costs.
Step 2: Review of Costs
Your Sales Representative & Project Manager will work together to deliver a cost estimate to you prior to your purchase. Your cost estimate will reflect the estimated price of all land related charges as well as the cost of the home with any features you choose to add. Land related costs vary depending on site conditions, local code and availability of utilities.
Step 3: Review of Financing Services
When it comes to financing, one size doesn't fit all. That's why we have built relationships with banks in the community who can offer a variety of financing solutions for those who either own their own piece of land or wish to purchase their own lot. From traditional construction loan financing to highly specialized programs, we are here to help you find the bank that is most equipped to offer competitive interest rates and financing that best suits your specific needs.
Step 4: Purchase Agreement
When both parties agree to move forward, the estimate of costs will become part of your agreement. As you move forward through the construction process, your Project Manager will be able to provide you with a refined and final estimate of costs at each stage.
Step 5: Plan Review & Pre-construction Meeting
Before the first shovel ever hits the ground, you will have an opportunity to review your specific set of blueprints with every option you choose. Your Sales Representative and Project Manager will review all of your paperwork and selections and give you an opportunity to make any changes (free of charge, of course) prior to the start of construction.
Step 6: Construction Meeting
Unlike some builders, who only serve as an intermediary between you and certain sub-contractors, your Project Manager will oversee every aspect of the construction process from beginning to end, alleviating stress and freeing up your time for more important things.
Build On Your Land
<% buildOnYourLandItem.blurb %>
Get Answers Now
Have questions about building on your own lot?
Ask Questions now!
START CHATTING NOW
Pricing Info
<% message %>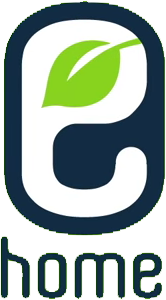 Today's discriminating home purchasers want to know they are investing their money wisely. It's about more than the cheapest price or the most square feet. It's about getting the most value out of your home purchase.