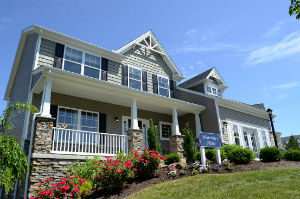 Without a doubt, there are thousands of builders out there. Maybe even tens of thousands, come to think of it. But only a small sliver of those builders are on the 2012 Top 100 Builder list, and an even smaller chunk have been on the list for 2 consecutive years.
The list, recently released by Builder Magazine, compares builders nationwide based upon their total number of closings in order to compile the list. While some of the nation's largest builders obviously land on the list year after year, it is more difficult to find a regionally-based, customer focused builder that continues to grow year after year.
Maintaining a 98% customer satisfaction rating and continuing to push the envelope with energy efficient initiatives has helped propel the company's growth, without sacrificing our commitment to customers. To view the entire Builder 100 list, click here. To learn more about S&A Homes, click here.