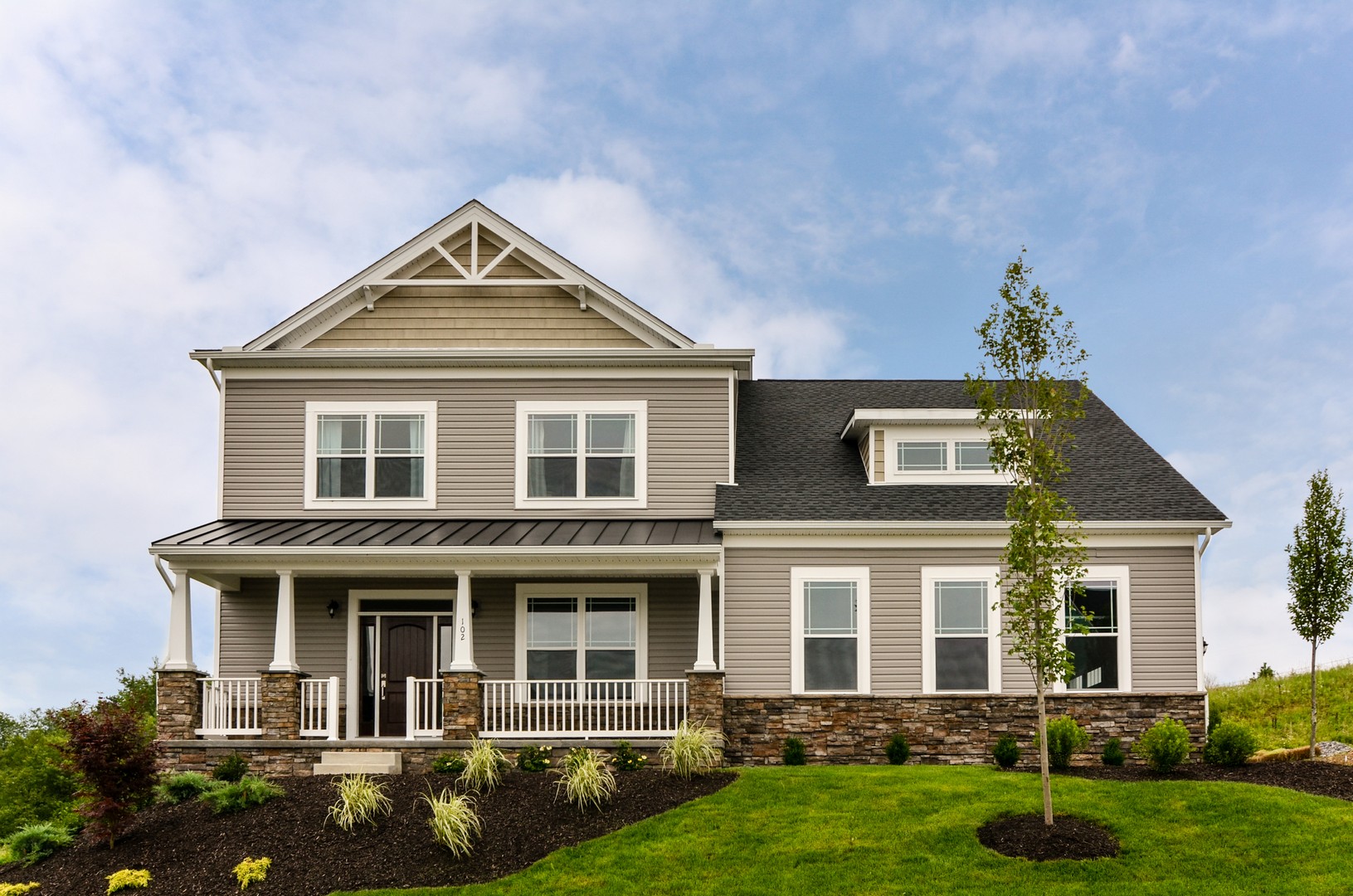 The option to build on your land is one that many are choosing to take advantage of when buying a new home. In addition to building quality new homes in sought-after Central and South-Central Pennsylvania locations, S&A Homes also builds custom new homes on buyer-owned land through its Build on Your Land program.
With so many new homebuyers interested in building on their land, the S&A Homes sales team answered a few of the program's most frequently asked questions:
What does the site visit include?
At the site visit, the S&A Homes team walks the lot to consider the land grading in order to determine a variety of factors including how much clearing needs to be done, what utilities are already in place if any, and if there can be a walk-out basement option. Once this is complete, our team provides homebuyers with an estimate of the costs of sitework needed.
How long does the process take?
From purchase to completion, the process of building on your land takes between seven and nine months under normal market conditions. This provides homebuyers with plenty of time to make selections for their new home, as well as allows our team to draw up blueprints, get permits and do anything else necessary for the home's construction. Throughout this process, project managers will be onsite overseeing every step of the project, making the process stress free experience for the homebuyer. It should be noted that these process timeframes can vary depending on a variety of factors. For the best timeline estimate, homebuyers are encouraged to speak with an S&A Homes sales rep.
How does financing work?
S&A Homes strives to make building on your land simple with an easy home financing process. Financing a home with S&A Homes consists of the cost of the ground (if owned), the home with all of the selected options, the cost of excavation and the cost of tap and/or septic and well. Payments are scheduled with $1,000 paid upfront to S&A Homes and 5% down on the construction loan depending on the bank/financing program.
Homebuyers can choose to purchase the land and home at the same time on the condition they will get a construction loan and will close within a specified amount of time (usually 60 days). There is only one set of closing costs when closing on the construction loan. The lender will cut the check and the closing attorney will get the deed in the buyer's name. Upon closing the home, the construction loan can be transitioned to a traditional mortgage program such as a conventional, VA or FHA loan.
What is included in the quoted price?
Included in the quoted price is the home itself, as well as major included features. Some of the features within certain S&A Homes floor plans will increase the quoted price such as the high-efficiency HVAC system found in the Lennox plan. All but two floor plans include a basement with the exception of the Elmcrest and Kingston plans, which are built on a slab with an option for a basement. All homes also include a two-car garage apart from the Madison and Woodfield plans, which include a one-car garage with the option for two.
Are outside contractors allowed?
Outside contractors are allowed for sitework outside the home only. While S&A Homes has a variety of preferred excavators, well drillers and septic contractors to choose from, homebuyers are welcome to use their own professionally licensed contractors for these items as long as they follow all excavation bid parameters, provide proper insurance and ensure all safety guidelines are met.
Is homeowners insurance needed during the build?
Homeowners insurance is not required on the home itself, but instead on the land. S&A Homes has a builder risk policy in place on the home but requires homebuyers have liability insurance on the ground itself.
Are you ready to build on your land? Let S&A Homes evaluate your property! Unknowns can be expensive, but a free site visit can help interested homebuyers get an understanding of the costs of building a home from the ground up.
To learn more or get a free quote, click here. We are more than happy to bring your new custom Pennsylvania home to life on your land!