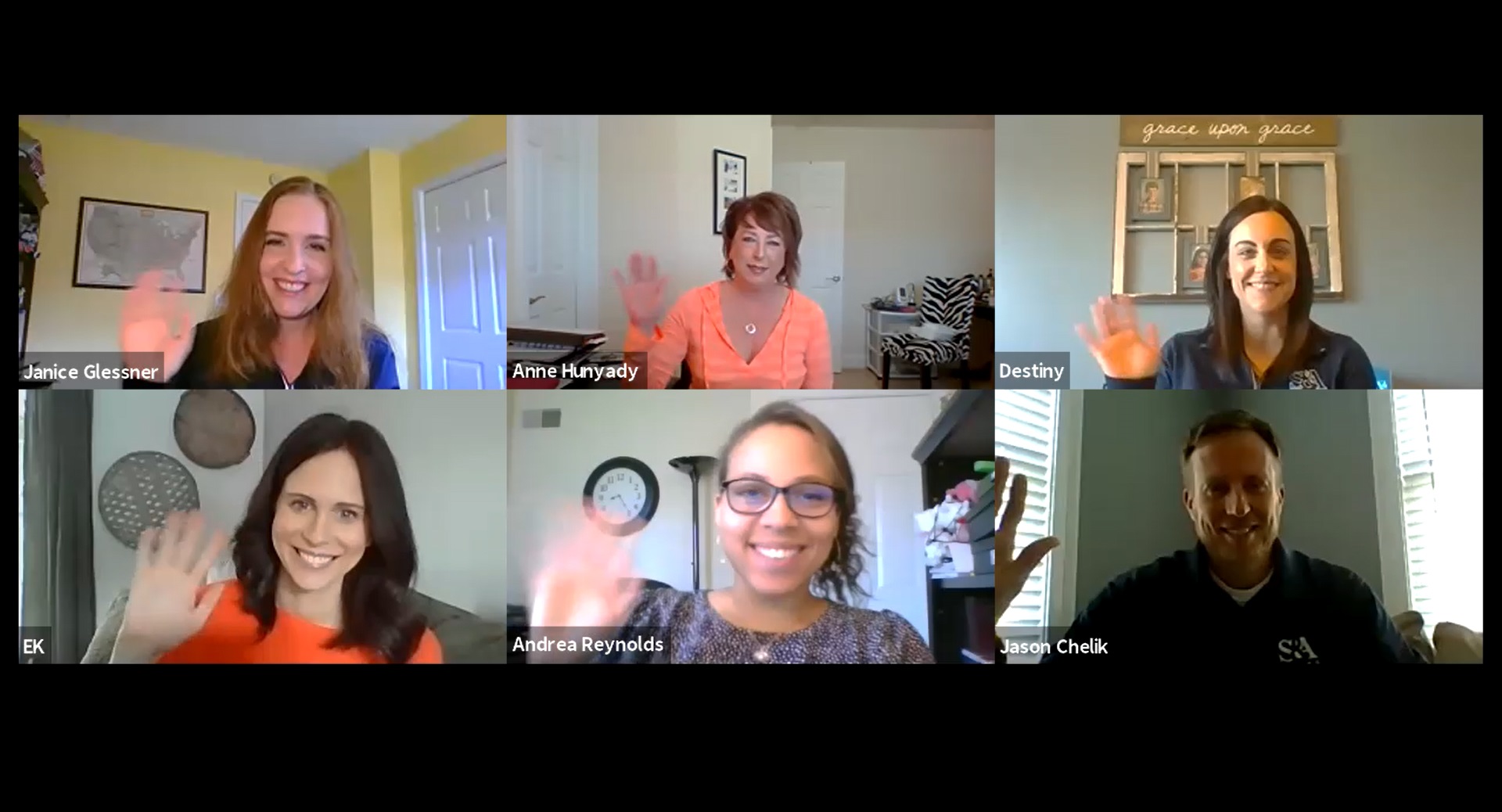 With more people spending time at home and businesses closing physical locations, virtual meetings via video conferencing platforms have become the new way to communicate both personally and professionally. At S&A Homes, we are taking advantage of video conferencing tools such as Zoom and FaceTime to best serve our customers and make the home buying process as seamless as possible despite the current circumstances.
Zoom
Zoom is a cloud-based video conferencing service that is used by companies and universities to maintain remote communication. Users can use the platform to host or participate in video conference meetings while still maintaining essential "face-to-face" communication. Throughout the COVID-19 (coronavirus) outbreak, Zoom has quickly risen as a popular frontrunner among other video conferencing tools for its simplicity, flexibility, reliability and overall effectiveness. The site offers a variety of conferencing options including video meetings, audio meetings, webinars and live chats.
Navigating the world through technology is hard enough without having to act as your own IT support. Zoom removes this stress by providing an easy-to-use system that can be used on both desktop and mobile devices. A Zoom account isn't necessary for attending a meeting, making it easy for businesses to meet with clients without the hassle of them having to create an account. A single code provided by the meeting host provides access to the virtual meeting via webcam, conferencing camera or phone. Simply visit the website at www.Zoom.us or download the Zoom app, click "Join a Meeting" and enter the meeting code to attend a meeting.
Facetime
Along with Zoom, FaceTime is another great video conferencing tool and wonderful alternative to other conferencing platforms. While the video chat app has been long favored for its one-on-one communication and small group chats, the site has recently expanded its services to include video calls of up to 32 members. Unlike Zoom, which is available across all technology, FaceTime can only be accessed through an Apple iOS device or Mac computer.
For those that find other video conferencing platforms intimidating or are concerned about user privacy, FaceTime is a wonderful and secure alternative. Rather than logging online and joining a group, users can video chat from their phone the same way that they would call or text. Users can choose to FaceTime those in their contact list or join a FaceTime meeting by accepting an incoming call. To use FaceTime, download the app from the App Store if it is not already on your Apple device. Make sure your device's video camera and microphone are turned on and synced to the app prior to use.
While in-person tours are currently on hold, homebuyers can still learn more about building a new home by holding a virtual appointment via Zoom or FaceTime. Our online team is available 7 days per week to help you set up these personal, one-on-one, virtual meetings with the respective sales team to demonstrate floor plans, provide virtual walkthroughs and discuss other details regarding the home buying process.
To learn more, visit www.SAHomeBuilder.com or contact S&A Homes here.