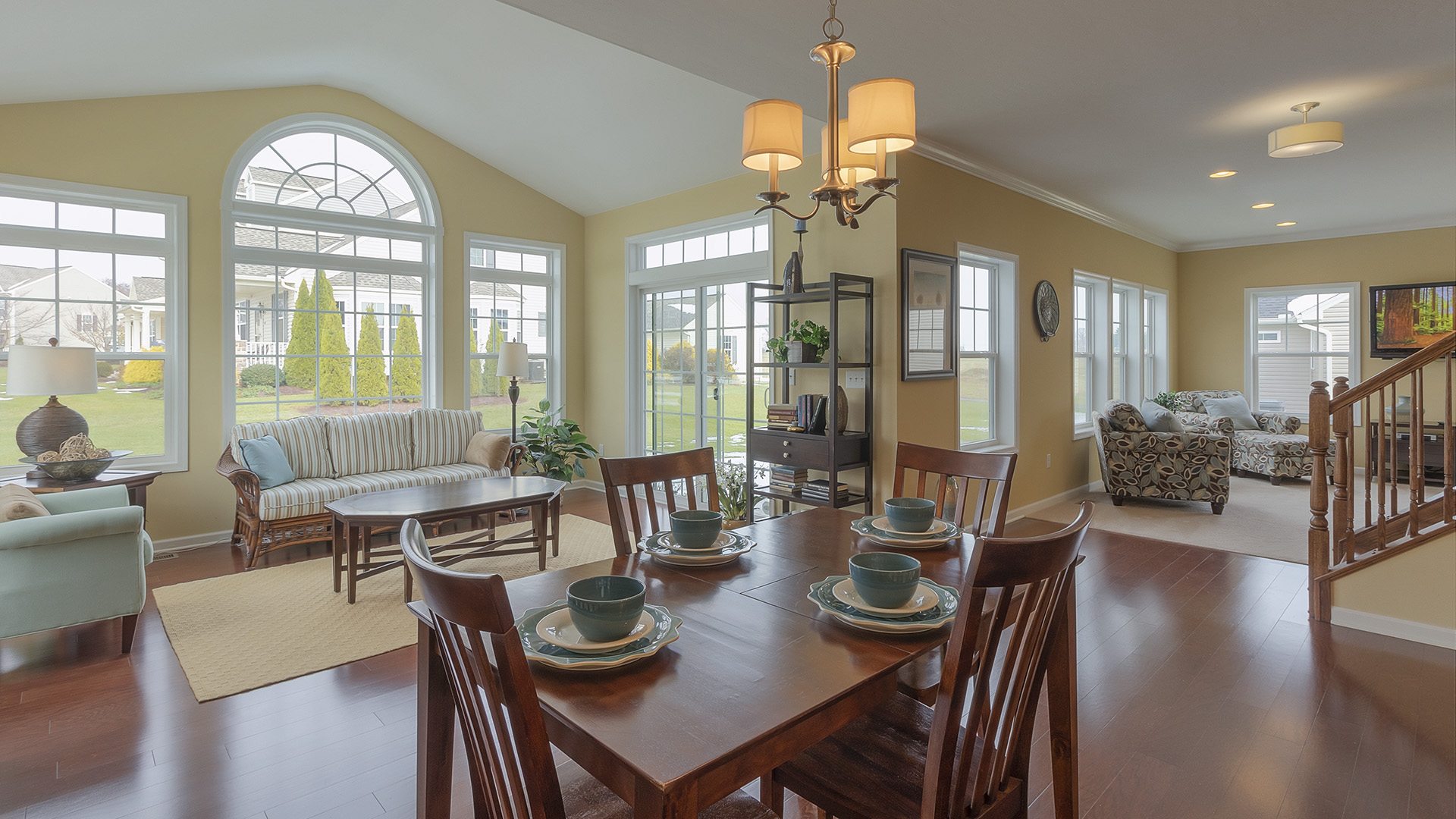 There is plenty to consider when choosing flooring for your new home. In addition to adding style, flooring also offers a functional aspect that should reflect the way you live. When selecting flooring for your home, be sure to ask yourself questions about your household.
Do you have pets? Do you have children? How often do you clean? How active is your household? Does anyone in the home have allergies? Where are you installing the new flooring? These types of questions will help you determine the best flooring for your lifestyle.
S&A Homes uses CB Flooring, one of the region's most active and reputable flooring providers, in our new construction homes. Each S&A homeowner has the opportunity to work with our Design Center to select from an assortment of flooring options, along with other home features.
Some of the flooring options that S&A Homes offers through CB Flooring include:
Hardwood
Solid hardwood floors are a classic, long-lasting flooring option that looks great in any style of home. Wood flooring comes in either strips or planks made from a variety of tree types such as oak, maple and cherry. Hardwoods are susceptible to scratches but can also be sanded and resurfaced for those willing to put in the care and maintenance. Since hardwood flooring is not moisture resistant, avoid placing it in bathrooms, mudrooms or laundry room spaces. Instead, place hardwood floors in hallways or throughout main living areas, such as kitchens or great rooms, to showcase their natural beauty.
Ceramic Tile
Ceramic tile is a beautiful and extremely versatile flooring option that comes in an enormous array of shapes, textures and colors that can coordinate with any room. Due to its waterproof design and durable material, ceramic tiles are a great flooring option for areas of the home that come intro frequent contact with water like bathrooms or those with high foot-traffic like kitchens, entryways and mudrooms. Ceramic tiles are resistant to dirt, which means they are easy to clean and don't harbor allergens like many other flooring types. Just sweep clean, mop regularly and wash the grout when needed.
Vinyl
Vinyl flooring isn't the cheap alternative it used to be. Also known as resilient flooring, vinyl flooring consists of sheets or tiles that offer a cushioned surface that is comfortable underfoot and reduces noise. Like ceramic tile, vinyl flooring is extremely durable and stands up well to moisture and heavy traffic. Vinyl flooring is very affordable and a favored choice among homeowners due to its ability to mimic other flooring types while still maintaining a desirable level of comfort. This makes it a great choice for busy families with pets or children, or those just looking for a low-maintenance flooring option.
Luxury Vinyl Plank
A very popular option in S&A homes right now is luxury vinyl plank. Luxury vinyl plank flooring combines all the benefits of traditional vinyl floors with the unbeatable look of solid hardwood. Unlike traditional hardwoods, this wood-looking flooring is both scratch, stain and water-resistant and offers a much more affordable price tag. Anywhere vinyl or hardwoods would be placed, luxury vinyl plank can be placed as well.
To learn more about new home opportunities throughout Central and South-Central Pennsylvania from S&A Homes, call 1-855-SAHOMES1 or visit www.SAHomeBuilder.com.