Purchasing a home is one of the biggest decisions you will ever make. It's also likely to be one of your most expensive purchases, so it's important that you do your research and consider all of your options. One of those options is whether to purchase a newly constructed home or a resale home.
Here are some reasons why first-time homebuyers should strongly consider buying new construction when they are in the market for their first home.
Low maintenance
When you purchase a new construction home, you don't have to worry about dealing with repairs right away. Many older homes require some sort of repair or update before they can be considered livable. This can be time-consuming and costly. With a new construction home, however, you get all the latest upgrades and technology fully functional and ready to move into right away! This means less immediate maintenance and more time to enjoy your new place sooner.
Energy efficiency
Many new construction homes come with energy-efficient appliances like smart thermostats that help reduce your monthly utility bills. Not only do these features help save money on bills, but they can also improve your quality of life by providing better air circulation, noise reduction, and other comfort benefits. Additionally, new construction homes are built with the latest in efficient technology, building materials, and standards so your home is more efficient from the ground up.
Janice Glessner, the Online Sales and Marketing Manager at S&A Homes recommends homebuyers ask potential builders for "proof of the home's energy-efficiency through a Home Energy Rating Score. "This can translate to hundreds of dollars, even thousands, saved every year depending on where and how you live." (Realtor.com)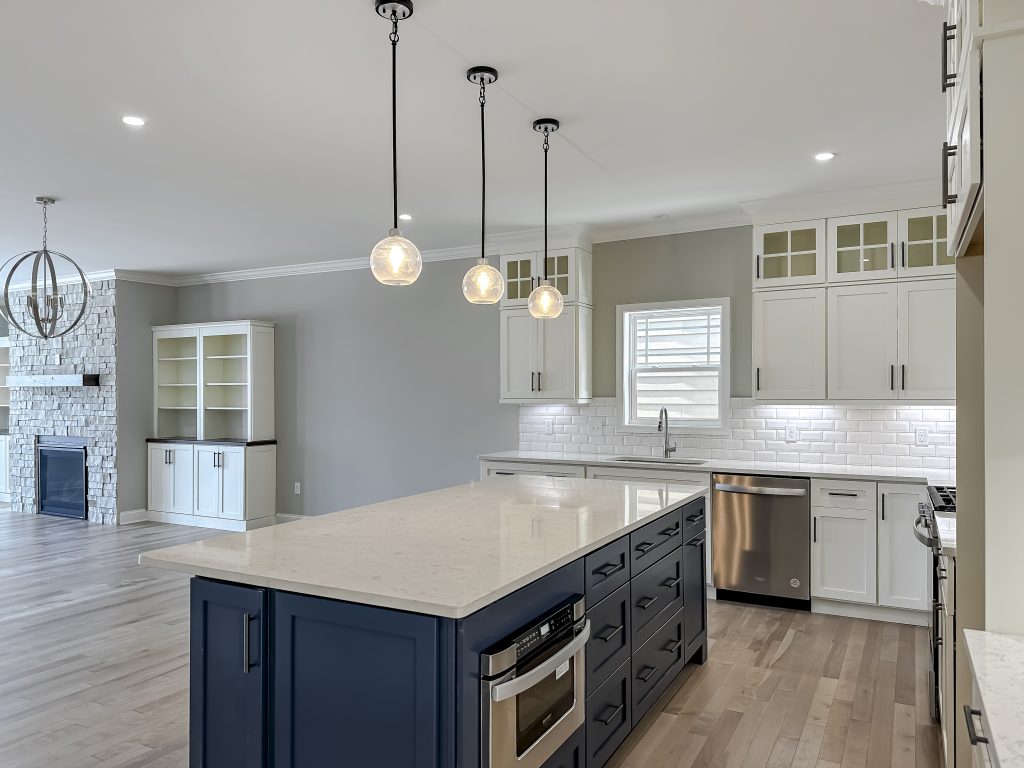 Customization possibilities
Buyers gain from being able to customize their home according to their personal taste with a range of color options and finishes available giving them the ability to create a unique look that fits their lifestyle perfectly! Whether it's painting walls or changing fixtures or countertops, buyers have full control over how they want their space to look and feel when it's complete – something that cannot be achieved with existing homes.
Warranty coverage
A major benefit of purchasing a newly constructed home is that it comes with a warranty coverage plan from the builder. This ensures any potential issues or defects within the home are taken care of quickly without making homeowners incur additional costs down the line. At S&A, we provide a 10-year warranty that's fully transferable for our homebuyers' convenience and peace of mind. Our dedicated Customer Care Department is on hand to simplify the claims process.
New construction homes by S&A Homes
Ultimately, the decision to buy a new construction home depends on your priorities and timeline. S&A Homes has a long history of building quality new construction homes throughout central and south-central Pennsylvania. Our new home communities are located in desirable neighborhoods.
We offer several new construction options for first-time buyers. Buyers with a longer timeline can build a new home from the ground up with us. Our experienced team will walk you through every step of the building process. Choose from building in one of our many new home communities or on your own land.
Want a new construction home without the wait of building from scratch? Check out our quick move-in homes as well as our Streamline Series of plans. Our Streamline collection of plans come with the same construction quality that S&A Homes is known for with a faster build time.
We hope you'll consider S&A Homes when you're ready to make the move into a new construction home. We invite you to learn more about new home opportunities from S&A Homes throughout Central and South-Central Pennsylvania. Call 1-855-SAHOME1 or visit www.SAHomeBuilder.com to learn more about our new home communities, floorplans, and more.