There is no better time to give your kitchen a revival than the start of a new year! Whether you want to change the stylistic feel or completely remodel your space, navigating the everchanging home trends can be a hassle. That is why our S&A Homes team has listed our five top kitchen trends for 2023 to help you make your dream kitchen a reality!
Wood Cabinetry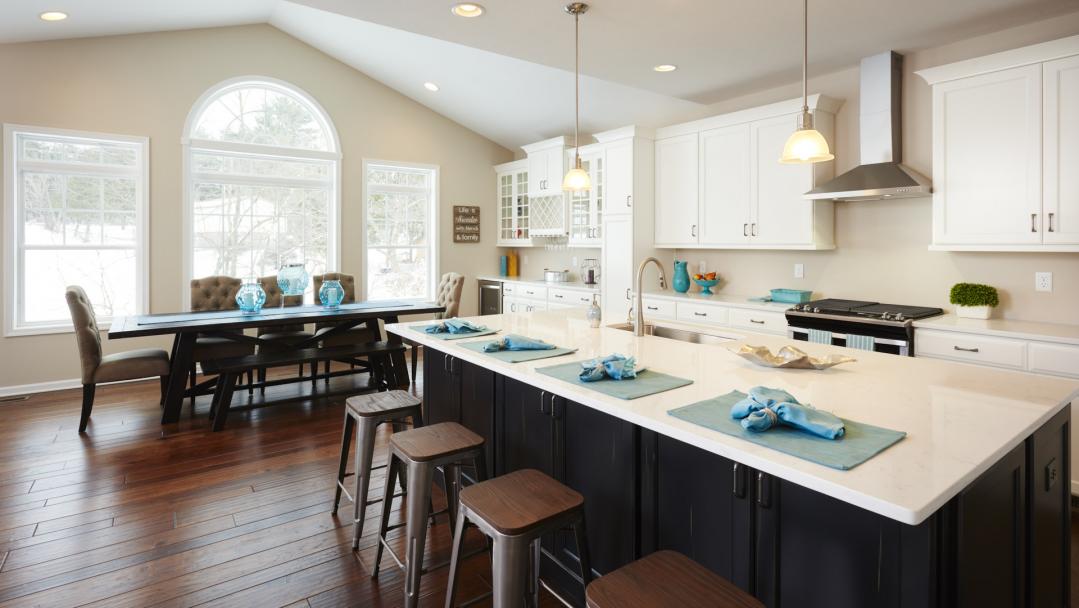 Add a sense of coziness to your home by incorporating natural grain wood cabinetry within your kitchen. The beautiful tones of the pure woods bring warmth to your kitchen and a more organic feel. Mix a wood island with vibrantly painted cabinetry, or vice versa, to maintain a trendy-yet-classic aesthetic.
Mixed Metals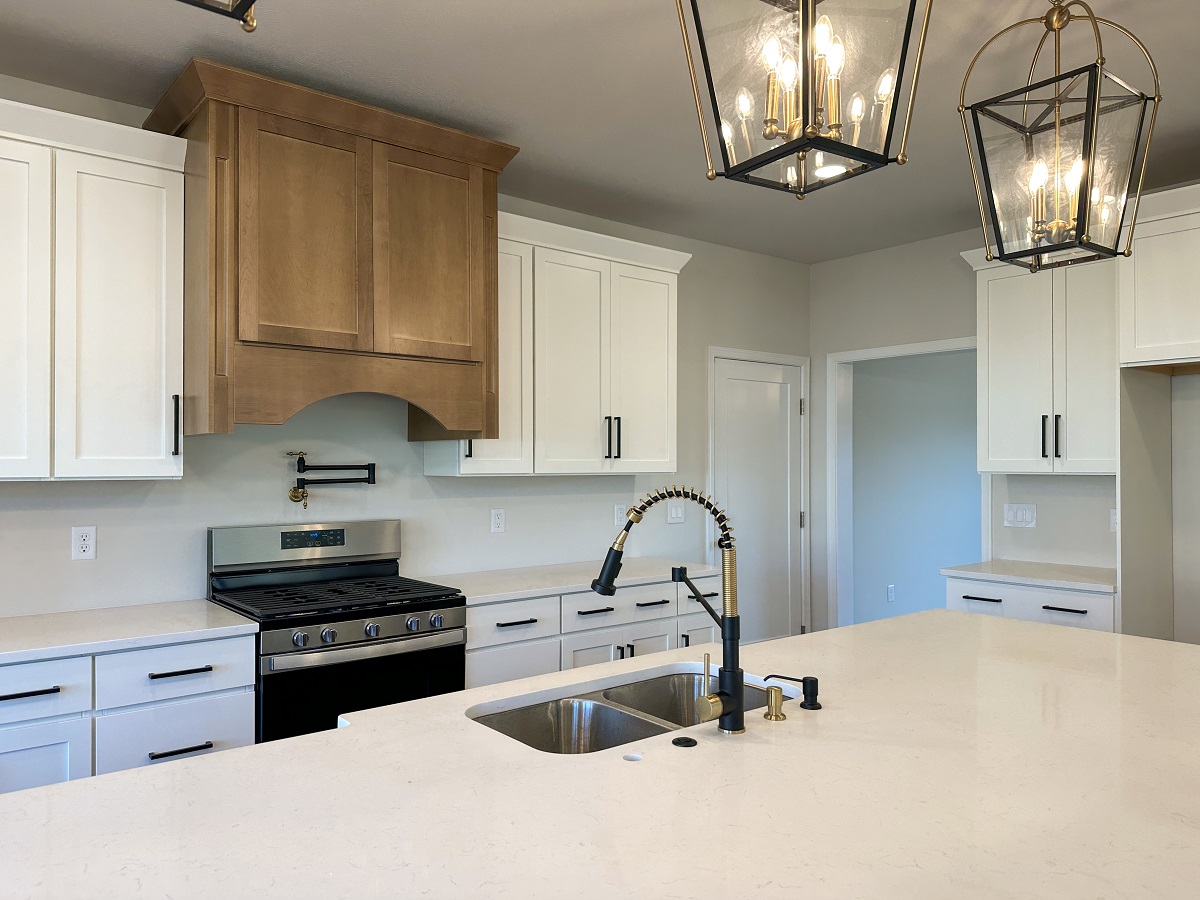 Achieve a high-end, welcoming look in the new year by mixing metals throughout your kitchen! Blending stainless steel, brass, nickel, bronze, black and other finishes keeps your kitchen current and unique. For example, showcase a matte black kitchen sink faucet with a stainless-steel range hood above the stove.
Blue and Green Shades
Anticipate blue and green shades to be all the rage in the upcoming year! Brighter blues with green undertones showcase a refreshing-yet-unexpected pop of color, while deeper blues and greens provide a timeless feel. Highlight these gorgeous hues on cabinetry or kitchen islands along warm wooden elements to provide an inviting space.
Reimagined Islands
Another trend expected to rise in popularity within the new year is reimagined islands. Replace your outdated, built-in kitchen island with a butcher-block or vintage-style table. Reimagining your kitchen island enhances the functionality and personality of your kitchen and is ideal for adding an eat-in kitchen space that doubles as an additional prep area.
Sustainable Materials
Caring more about the value of their homes than finding the cheapest materials, homeowners are becoming more aware of the benefits of sustainability. LED lighting, energy-efficient appliances, VOC-free paints and many other materials are becoming more desirable.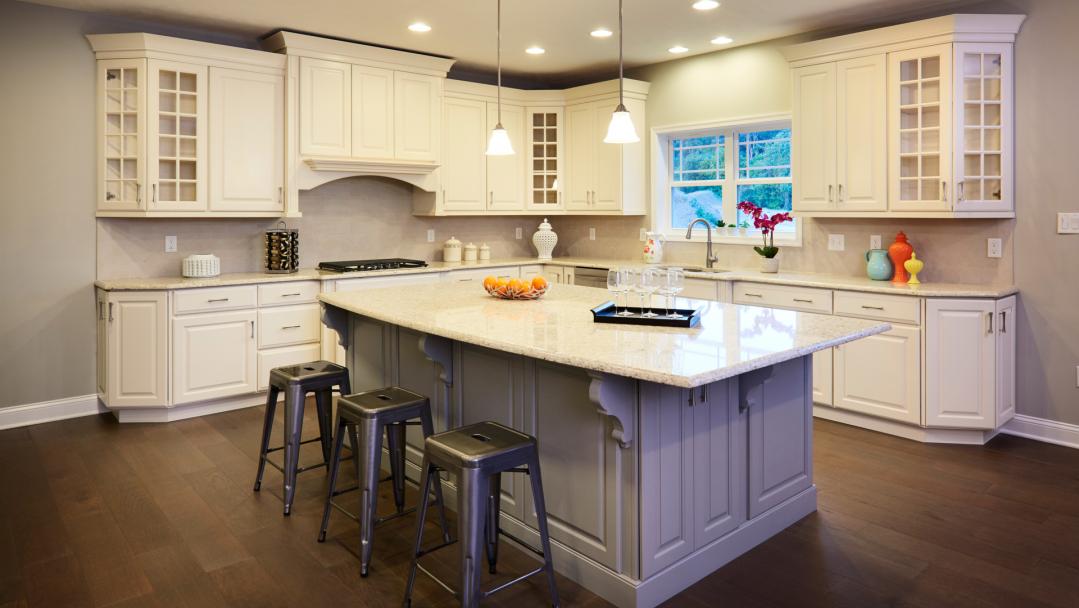 At S&A Homes, we prioritize sustainable building with the most effective, cutting-edge technology innovations. Each of our homes features 90% LED lighting to reduce excessive waste, MERV 11 air filters that are 30-40 times more effective than the standard filter, Energy StarTM appliances, thermal envelopes that increase your home's energy efficiency by up to 15% and so much more!
For more information about S&A Homes and our energy-efficient homes, visit www.sahomebuilder.com/life-in-a-sa-home.