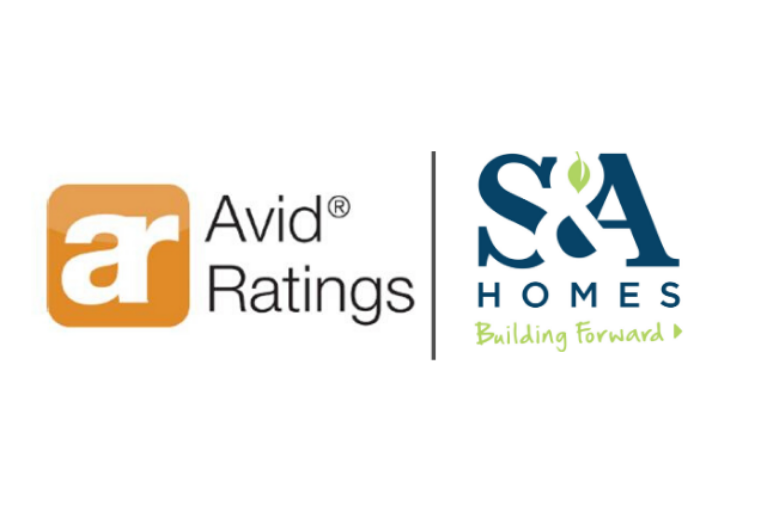 Early this year, S&A Homes proudly launched its partnership with Avid Ratings, a customer experience platform that specializes in the homebuilding industry. As a home builder, customer experience, feedback and satisfaction are incredibly important. Not only does the information collected reiterate what S&A Homes is doing right, but it also presents areas of improvement to make the customer experience even better.
For over 20 years, Avid Ratings has been helping home builders strengthen their reputations and sell homes to more satisfied homebuyers. The well-known customer surveying tool is used by over 1,000 home builder divisions across the country, as well as over 30 building product manufacturers. With Avid Ratings, homeowner feedback and insights are made simple, allowing home builders to easily measure, understand and improve business from multiple touchpoints.
At S&A Homes, customer satisfaction throughout the homebuying journey is the highest priority. S&A customers have a choice of who they buy their home from, so it is important to provide them with an experience they will not regret.
Post-occupancy surveys are conducted in three phases: one at the time of move-in, one six months post-occupancy and one after a year post-occupancy. The timeline of these surveys allows the S&A team to hopefully catch any issues ahead of time before the one-year mark. Rather than relying only by phone for customer feedback like before, these surveys use a combination of phone, email, mail and text for responses.
So why the change? S&A Homes using Avid Ratings is not just for the benefit of the builder, but for the benefit of its current and potential homeowners as well. Third-party independent ratings ensure the team is providing homebuyers with the best possible service. The platform's real-time feedback allows S&A Homes to react to problems quickly to address concerns or make modifications, while the variety of survey options allows homebuyers to easily provide feedback in a way that is most comfortable to them.
Today's homebuyers are constantly changing the way they shop for new homes and it is the goal of S&A Homes to meet them where they are. Customers enjoy the ability to research companies, products and services before making big decisions. By making online reviews more accessible and connections more personal, S&A Homes is able to provide the transparency that potential homebuyers need to make a decision that is best for them.
For more information regarding S&A Homes reviews by Avid Ratings, click here for the 2020 Customer Satisfaction Report. To learn more about new home communities throughout Central and South-Central Pennsylvania, contact S&A Homes at 1-855-SAHOME1 or visit www.SAHomeBuilder.com.