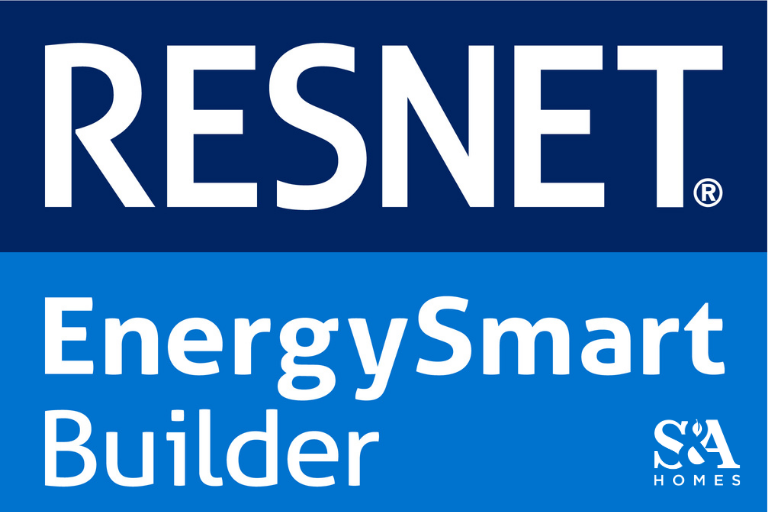 A home's energy efficiency isn't always the first thing on a homebuyer's mind, but according to a recent HomeLight article, it should be among the top considerations. Luckily, the HERS Index makes it easy for homebuyers to see how energy efficient an entire home is.
If you have never heard of this rating system, it's important to know what it is, and how it works. Knowing the HERS score of a new home is an important step to ensure you are selecting a home that is efficient in both energy and home savings.
According to HomeLight, here's what every homebuyer should know about the HERS Index:
What is the HERS Index and why is it important?
Created by the Resident Energy Services Network (RESNET), the Home Energy Rating System (HERS) Index is a set industry standard used by home builders to measure a home's energy efficiency. A HERS Index score tells a lot about a home and its energy performance, such as how well the home is operating as well as suggestions for areas of improvement. A home's HERS Index score helps homebuyers understand where a home stands in terms of energy efficiency and how the costs will affect their monthly home budget. As an added bonus, a home with a decent HERS Index score can also command a higher resale price should the homebuyer decide to sell in the future.
How does the HERS Index work?
For a home to receive a HERS Index score, a certified RESNET HERS rater must assess its efficiency performance in comparison to a reference model. The rater will pay attention to two elements of a home: how much energy the home needs to operate efficiently and how much clean energy the home creates through other energy sources. The HERS Index rating will fall anywhere between 0 and 150, and unlike other rating systems, higher HERS scores indicate a less energy-efficient home while lower HERS scores indicate a more energy-efficient home.
Homebuyers mistakenly think all new homes are built to the same standard, but this is simply not the case. According to the U.S. Department of Energy, a typical resale home scores around 130 on the HERS Index while standard new homes have an average rating of 100. At S&A Homes, the average home has an impressive HERS score of 65, which is 35% more efficient than the standard code-built new home.
What is included in the energy rating?
When indexing a home, the RESNET HERS raters pays attention to several home features that ultimately affect utility bills. According to RESNET, these include:
Exterior walls (both above and below grade)
Unconditioned floors, such as basements and garages
The ceiling and roof
The attic, foundation and crawl space
Windows, doors, ductwork and vents
The HVAC system, water heating system and thermostat
Areas where air can leak via heating and cooling distribution systems
In addition to these features, raters also perform a series of tests to evaluate a home's energy efficiency. These tests include airflow verification, refrigerant charge verification, duct leakage, fan efficiency, blower door and high-quality insulation installation.
Energy-efficient homes are a standard at S&A Homes. Our architectural and construction teams are trained and tested to ensure the most up-to-date technologies are in use when designing and constructing homes. The result is a high-performing e-Home that is not only energy-efficient, but also eco-friendly, healthier to live in, and protects a homeowners' investment. Every S&A home is HERS rated in order to give homeowners peace of mind knowing they have a comfortable new home that will save them significantly in energy costs.
To learn more about the HERS Index and what it means for new homebuyers, read the full HomeLight article here. For more information about energy-efficient features in S&A homes and the e-Home program, visit www.SAHomeBuilder.com or visit any new home community throughout South and South-Central Pennsylvania to see the efficiency difference firsthand.