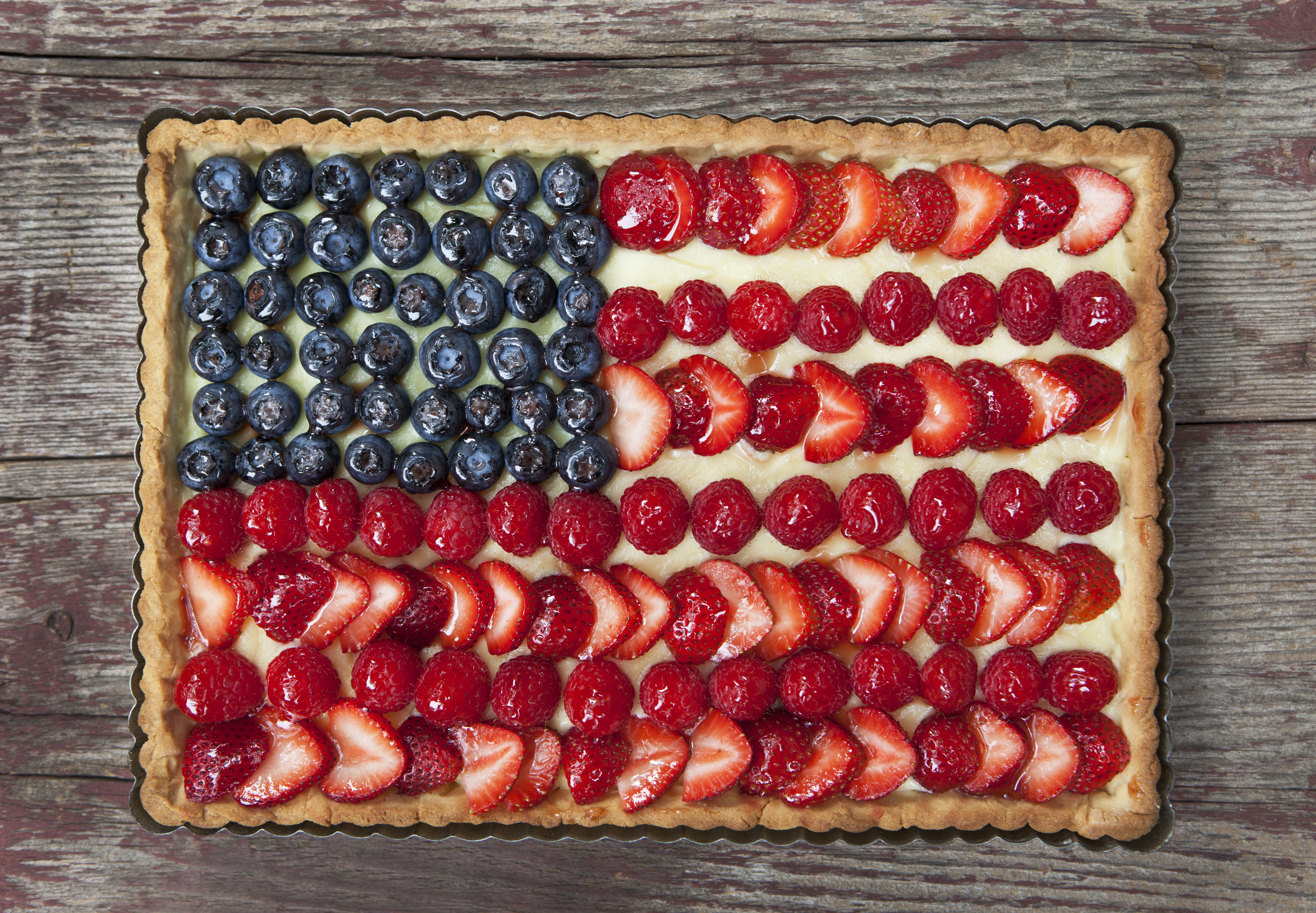 Independence Day celebrations offer a great opportunity to fire up the grill and show off the outdoor living spaces in your new Pennsylvania home. We'll leave the main dishes to the grill masters out there, but here are some ideas to add a festive flair to the rest of your meal.
Update Your Favorite Side Dishes
A cool caprese salad is always a favorite, and a few extra steps will add patriotic pizzazz. To your halved cherry tomatoes, add blueberries to provide both a pop of color and a sweet taste that will complement the savory caprese. Cut your white mozzarella cheese into star shapes, then toss with the traditional fresh basil, olive oil and balsamic vinegar. The unmistakable red-white-and-blue vibe will add a fun and tasty flair to your meal. Click here to learn how to make Blueberry Tomato Caprese Salad.
Another popular party side dish is taco dip, where Tex-Mex flavors are layered in some combination of taco seasoning, refried beans, salsa, guacamole, and Pico de Gallo. To make yours is patriotic, use a rectangle dish and alternate rows of shredded cheese and halved tomatoes to create stripes on a flag. In the upper left corner, create a small rectangle field with black beans. Click here to see our favorite Lightened Up 7-Layer Dip.
Colorful Berries Create Fun Desserts
For easy and colorful dessert options, try American Flag Kebabs with a combination of red and blue fruit with either mini marshmallows, white pound cake or angel food cake squares. For example, thread repetitions of two blueberries, a mini marshmallow, then a raspberry or strawberry slice on wood skewers. Don't want to bother with skewers? Get a rectangular platter. Alternate rows of sliced strawberries and angel food cake cubes. In the upper left corner, add a rectangular shaped bowl of blueberries. Click here for the Fourth of July Fruit Platter recipe.
Fruit pizza is easily made patriotic when you choose to top a white cream cheese base with red and blue fruits. Simply bake refrigerated sugar cookie dough per the package directions. After it's cooled, spread with a cream cheese topping (8 oz. cream cheese blended with 1/4 cup sugar and 1/2 teaspoon of vanilla), then decorate with any combination of blueberries, blackberries, raspberries and strawberries. If you've made a round cookie, a patriotic star design will be easy and festive. For a rectangle, red berry stripes and blueberry stars will create a fun-to-eat flag. Click here for our favorite Fourth of July Fruit recipe.
Check back regularly with S&A Homes for more tips on enjoying your home.