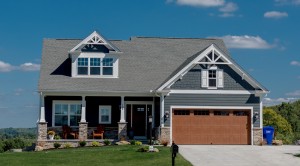 Despite the fact that the first floor master tops many home buyers' request lists, the need tends to be overlooked by builders in general.  And ranch homes? Forget it. They are nearly impossible to find in most home builders' neighborhoods.
While it may be a mystery to customers in general, those with a construction background are able to understand the reasoning more.  The ability to build a quality ranch home at an affordable price is difficult if you don't start with superior building practices to begin with. Poured concrete foundation, 2×6 exterior construction, OSB sheathing and other products that exceed code standards are a necessity for ranch homes given their much larger footprint and design structure.
For a production based builder, this can mean circumventing their normal system and building outside the box, something that slows down their cycle time and requires more skilled labor. But for a builder with custom roots and a commitment to quality, including these items is already a standard practice, thereby making it far easier to meet customer demand by building ranch homes.
At S&A Homes, we include each of these items and so much more into every home we build. As a result, we have a portfolio of ranch homes and homes with first floor owner's suites that is virtually unmatched in terms of size and breadth.  From our luxurious Aspen home, a Craftsman-style ranch with modern design touches, customized kitchen and oversized owner's suite to the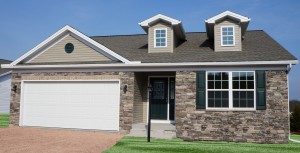 Bedford, one of our classic designs that offers vaulted ceilings, an angled kitchen and deep foyer, we have 12 different ranch homes available to build on your lot or in our neighborhoods.  On top of that, we also offer an additional eight two-story plans with a first floor owner's suite, meaning our customers can choose from nearly two dozen plans that offer a first floor master.
To get started, click here to browse through plans available in your region or call us today at 1-855-SAHOME1 to schedule an appointment to tour a home with a first floor owner's suite.