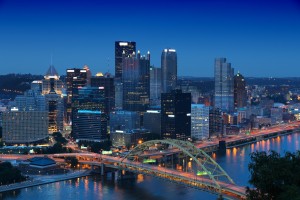 The Millennial. No matter what image the word conjures, it is without dispute that this new and fast growing segment of the housing marketing has quickly become the hottest and most dominant buying group in all cities throughout the United States. Defined as those born from 1983-2000, this quickly expanding buyer group even outnumbers the infamous Baby Boomer generation, and some cities are feeling that growth more than others.
Case in point is Pittsburgh, which is now considered the #2 housing market for millennials outside of Atlanta, GA. So what exactly makes this market tick, and why is Pittsburgh so popular?
First off, Millennials have very specific housing needs and wants that tend to vary greatly from their Gen X counterparts. Contrary to popular belief, Millennials are actually more similar to their Baby Boomer "ancestors" in terms of their philosophies towards savings and owning. They take their time to save and truly value homeownership over renting. Rising rent values, an emerging economy and much improved job market have all helped get Millennials off the fence from thinking about owning a home to actually living in one.
Why Pittsburgh?
Pittsburgh, marked by affordable housing prices, low unemployment, the birth and growth of a variety of creative tech companies and non-profits, as well as a marked effort to continually invest in the city's growing greenbelts and bike paths, has made Pittsburgh and its surrounding "suburbs" enticing for those who want a cultural city full of opportunities without the outrageous price point that typically comes with it.
In fact, the city has found itself on countless top 25 lists for major publications including Bloomberg, Time and Forbes, who all cite the city's amenities, livability, affordability and low unemployment as critical factors that define the city's success in the eyes of a millennial. Realtor.com recently named Pittsburgh the #2 hottest housing market, second to only Atlanta, thanks in part to the droves of Millennials who are attracted to the city's many attributes.