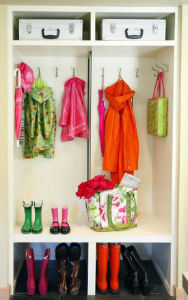 Despite the common notion that spring is the best time to re-organize and get the place spruced up, we are of the mindset that winter provides the perfect excuse for those to hang out in their pajamas all weekend. So, why not put this weekend to good use? Here are our tips for overhauling your abode neatly and quickly!
Invest in the right organizing tools. Here are our top picks:
•    Tupperware bins are perfect for holiday décor, old pictures, photo albums and anything else that may be strewn about to neatly stack in your basement or garage.
•    Small and large bins that blend with your décor and "hide" your children's toys.
•    A hanging key organizer in your mudroom or foyer saves space and sanity!
•    Three to four hooks in a small hallway or mudroom is a great place for kiddos and grown-ups to hang up their go-to coats and scarves.
•    A hanging folder organizer stored in your mudroom or kitchen pantry is the perfect spot for children's homework and projects.
•    A kitchen spice organizer is a small investment that is the perfect solution when cooking.
•    Consider an under-cabinet wine rack for additional glass storage and a cool go-to bar area in your kitchen.
If you really want to get serious about organizing though, you need to be prepared to ditch the old. Here are the top space-sucking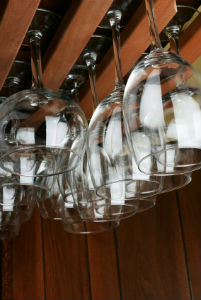 culprits!
Baby and children's clothing – You think you'll get use out of it later, but think again. Most parents won't see those clothes until several years down the road when they go to resell. We'll save you the agony. Pull out the nicest 10 items from childhood, and use it in a shadowbox or quilt. Then, shed the rest.
Old décor – If you don't like it now, you really won't like it five years from now. There are many organizations that will be happy to haul away the old, allow you to take a tax deduction and de-clutter quickly.
Old bedding – Things like comforters, blankets and pillows suck up tons of space and should be the first to go when picking what goes and stays.
To sum up, organizing doesn't have to be hard if you are willing to invest in the right equipment and emotionally detach from the "used". For more helpful tips, please visit us on the web at www.sahomebuilder.com.