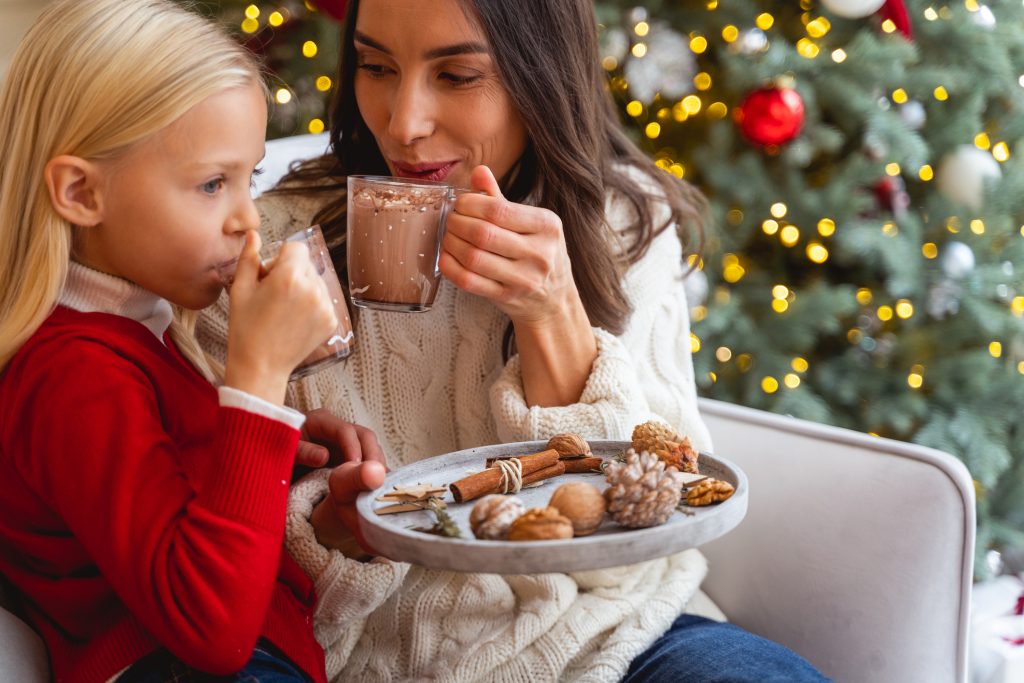 It's the most wonderful (and expensive) time of the year— the holiday season. This season is often associated with spending money, from buying gifts to traveling to see loved ones. However, if you're currently saving up for a new house, it can be challenging to balance your holiday expenses with your financial goals.
Thankfully, with a bit of planning and discipline, it's possible to enjoy the holidays while still saving for your dream home. We'll share some tips that can help you save money during the holiday season and stay on track toward your home-buying goals.
Discuss your plans with others
Let your family and friends in on your plan for saving for a house during the holidays. Explain that going all-out this holiday season might not be feasible because you're prioritizing your home-buying goals. Instead, suggest different ways to celebrate that won't break the bank. Your loved ones will understand and support your decision. Be prepared to give them a gentle reminder of your goals if they stray from your plans.
Create a realistic budget
The first step in saving money during the holidays is to set a budget for your holiday spending. List all the things you need to purchase, e.g. gifts, decorations, and food. Then assign a specific dollar amount to each category. Be realistic about what you can afford and avoid overspending. This is one of the most effective ways to keep track of your spending and avoid making unnecessary purchases.
Earn extra cash
Consider taking on a part-time job or freelance work during the holiday season. Many employers offer seasonal work during this time, and it's an excellent opportunity to earn extra cash. Alternatively, you can sell items you no longer need, such as clothing, electronics, or furniture, and use the proceeds to save for your new home.
Maximize your savings
The holiday season is a great time to find deals and discounts on gifts and decorations. Take the time to research prices and compare them across different retailers. Look for sales, coupons, and promo codes that can help you save money. Shopping online can also be a great way to find deals and avoid the crowds at the mall. You can also use a cashback app or credit card that offers rewards for purchases to save extra cash.
Downsize your holiday celebration
The holiday season is filled with parties and gatherings. They can be expensive whether you're hosting or attending as a guest. If you're usually a host, consider hosting a smaller, more intimate gathering with your closest friends and family. If your social calendar fills up, consider limiting the number of parties you attend. This way, you can enjoy the holiday spirit without breaking the bank.
Choose inexpensive gift options
Another way to save money is to choose less expensive gift options. Homemade gifts, sentimental items, or even a thoughtful card can make the perfect gift. You can also consider doing a Secret Santa or drawing names to buy gifts for one person instead of everyone in a group.
Stay motivated
Saving money during the holiday season may seem daunting, but remember that every little bit counts. It's still important to set aside funds for your down payment, closing costs, and other home-buying expenses. Set aside a certain amount of money each week or month for your down payment, and avoid using that money for anything else. If you're struggling to save money, consider making adjustments to your budget or finding ways to increase your income. The holiday season is only temporary but your dream of homeownership is a long-term goal.
Saving for a house during the holiday season doesn't have to be daunting or discouraging. By following these tips, you can still enjoy the season while also staying on track for achieving your financial goals. Remember, every little bit of savings counts, and staying disciplined can pay off big in the end when you're ready to purchase your dream home.
New homes by S&A Homes
Whether you're looking to buy new this year or in the future, we hope S&A Homes becomes your builder of choice. We have a long history of building quality new construction homes in communities located in desirable neighborhoods throughout Central and South-Central Pennsylvania. Call 1-855-SAHOME1 or visit SAHomeBuilder.com to learn more about our new home communities, quick move-in homes, and build on your lot opportunities.