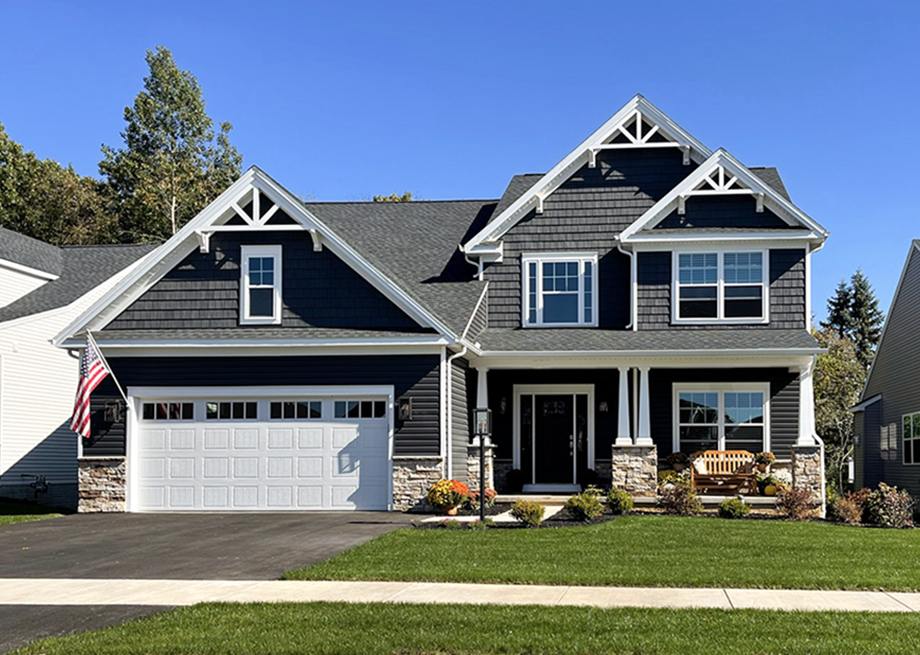 They say first impressions last, and this holds true for your home's curb appeal. Curb appeal refers to the attractiveness of your property when viewed from the street. It's what makes a passerby turn their head and take a closer look or continue on their way. Curb appeal is about creating a welcoming and inviting atmosphere that enhances the beauty and value of your home.
Thankfully you don't need to invest a lot of money to boost your home's curb appeal. Here are some quick fixes you can make to help improve your home's curb appeal, the benefits of doing so, and why it's important to maintain your property's curb appeal.
Replacing old hardware
Replacing old hardware such as house numbers, mailbox, and door handles is an affordable and effective way to give your home a facelift. The hardware may seem small, but they're noticeable details that can make a big difference in the overall look of your home. Rusty, tarnished, or outdated hardware can appear uninviting and give the impression of an aged home. Upgrading to stylish hardware can add character and charm to your exterior.
Cleaning siding and windows
One of the simplest ways to improve your home's curb appeal is to clean your siding and windows. Dirt and grime accumulate on these surfaces, making your home appear dull and unattractive. A good pressure wash can remove dirt, stains, and other debris that have built up on your siding. Similarly, washing your windows inside and out will allow more natural light into your home and give it a brighter and more modern look.
Adding plants to the landscape
Plants can change the whole ambiance of your front yard. A little greenery can go a long way in terms of boosting your curb appeal's attractiveness. The key is to choose plants and flowers that complement your home's color, texture, and style. You can add color and dimension with vibrant annuals or using larger plants and trees to add balance and structure. Plus, adding plants can also provide environmental benefits such creating habitats for insects and wildlife.
Installing hardscaping features
Hardscaping features are permanent fixtures in your front yard and can add visual interest to your landscape. These include walkways, retaining walls, fire pits, and patios. Hardscaping features can define your outdoor living space, add structure to your property, and create focal points that immediately draw the attention of the viewer.
Refreshing outdoor furniture
Even with the most attentive care, outdoor furniture can weather and fray over time. But don't worry, upgrading its appearance doesn't have to break the bank. A quick clean and a coat of exterior paint can do wonders. And if you're feeling a bit crafty, consider replacing the fabric on your cushions and pillows. It's surprising how much a small change like this can update the overall look of your outdoor space.
Refinishing the driveway
An unsightly driveway can make or break how people first perceive your home. A quick and easy fix for an unkempt drive? Reach for the weed spray! Tackling weeds that have overgrown with a few simple steps could go a long way in making sure you're leaving the best impression possible – plus, it's budget-friendly too; just focus on those seriously troubled spots to get started.
Benefits of improving curb appeal
Improving your home's curb appeal comes with many benefits, even if you're not selling your home. Here are some reasons why you should consider improving your curb appeal.
Increases the value of your home:
The most significant benefit of having great curb appeal is that it can significantly enhance your home's value. A well-maintained and attractive exterior increases your home's market appeal, which can translate to a higher resale value. According to a study conducted by the National Association of Realtors (NAR), curb appeal can add up to 10% to the value of your property.
Enhancing aesthetic appeal of property:
Great curb appeal gives you a sense of pride and joy every time you come home after a long day. As the saying goes, "home is where the heart is," and having a beautiful home that you can't wait to go back to every day has immense emotional value. Moreover, enhancing your home's aesthetic appeal can also inspire your neighbors to improve their properties, making your entire neighborhood more attractive.
Creating an inviting atmosphere for family and visitors:
Curb appeal can create a welcoming and inviting atmosphere for both family and guests. With a beautiful and well-maintained exterior, your home is warm and inviting, which can make visitors feel welcome even before they step inside. A well-designed landscape can add to the overall charm and ambiance of your home, providing a visual treat for all.
Improves home safety
A well-maintained front yard not only looks great, but can also boost your home's security. Neat pathways, secure gates, and clear driveways help to protect you from slips or trips around the house and possible theft. Improved curb appeal also increases your privacy and creates an overall sense of security for you and your family.
Your home's curb appeal is an extension of your personal style and taste. Investing in your home's exterior is a smart move that can help boost its value, enhance its aesthetics and create an inviting atmosphere for family and visitors. Small and budget-friendly improvements such as replacing old hardware, adding plants or cleaning your windows can make a significant difference in your property's curb appeal. Taking care of your home's curb appeal is a great way to show your pride of ownership, and you'll reap the benefits of a beautiful home for years to come.
S&A Homes offers a variety of new home communities and floorplans in the most sought-after locations in Central and South-Central Pennsylvania. To learn more about our new home opportunities, call 1-855-SAHOME1 or visit www.SAHomeBuilder.com.