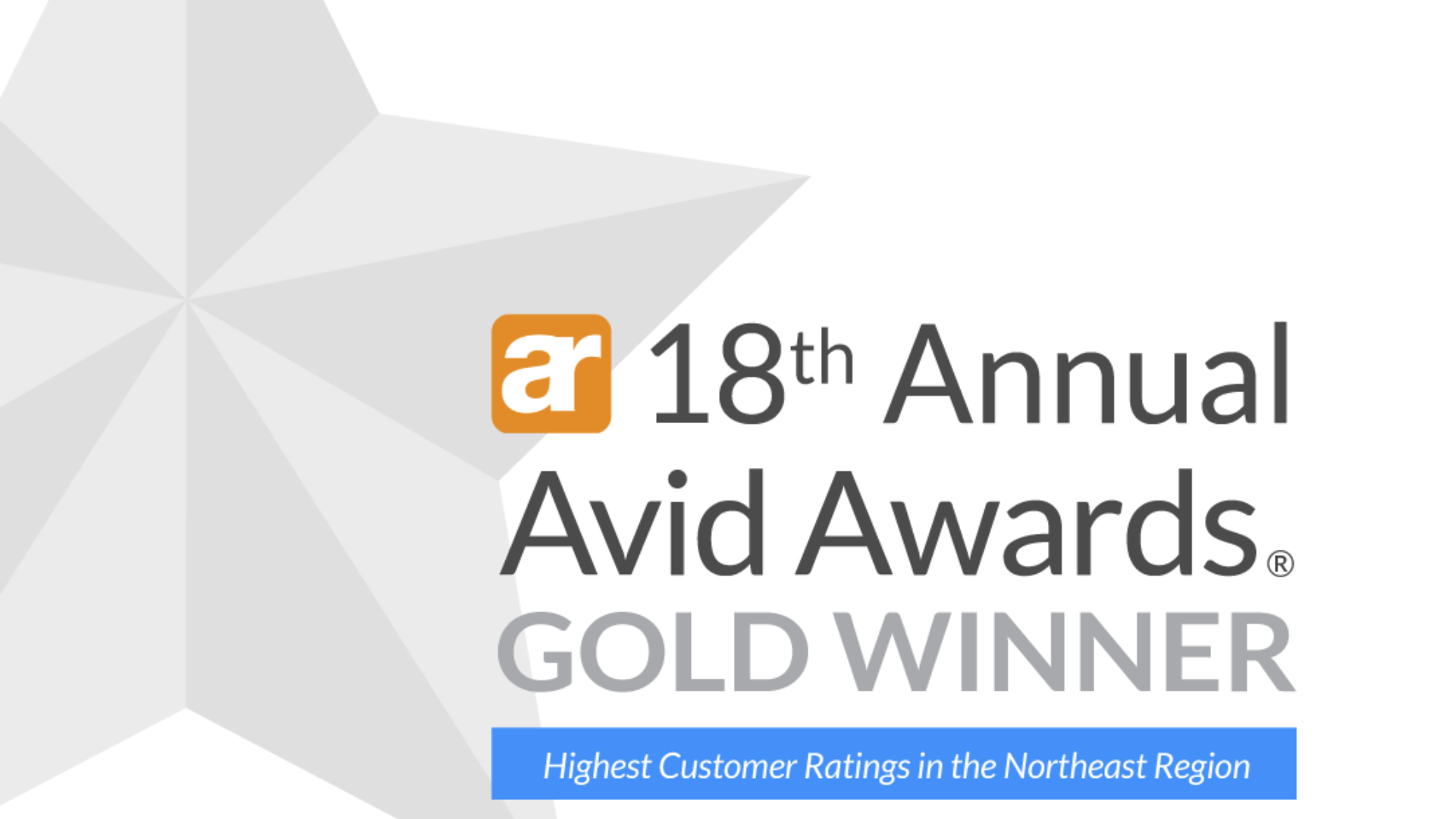 Pennsylvania-based home builder S&A Homes was recently named winner of the 18th Annual Avid Gold Award for Highest Customer Ratings in the Northeast United States. With customer service at the forefront of its mission, the S&A team is proud to receive such a prestigious recognition.
The Avid Award® program, presented by Avid Ratings®, is a trusted benchmark of customer service performance within the homebuilding industry. The prestigious Avid Gold Award is presented to builders with the highest scores in their region on the New Home Move-in Experience survey, taken within the first 90 days of homeownership. Each region in the US is eligible for one award each for Production, Custom and Small Volume builder categories.
For over 25 years, Avid Ratings has been helping homebuilders strengthen their reputations and sell homes to more satisfied homebuyers. The well-known customer-surveying tool is used by over 1,000 home builder divisions across the country, as well as over 30 building product manufacturers. With Avid Ratings, homeowner feedback and insights are made simple, allowing home builders to easily measure, understand and improve business from multiple touchpoints.
Founded by CEO Bob Poole in 1980 after being purchased from a local custom builder, S&A Homes has built over 15,000 new homes throughout Central and South-Central Pennsylvania. As a privately held company, S&A Homes currently builds energy-efficient new construction homes in 13 communities, as well as on buyer-owned land.
"S&A Homes is proud to receive the 18th Avid Gold Award," said Chief Financial Officer of S&A Homes, Chris Dochat. "These accolades are especially gratifying because they reflect the complete effort of the entire S&A team including sales, tech services, construction and the back office. Avid Ratings surveys are extremely detailed covering all areas of the building experience. Each of our customers are asked to rate S&A Homes on every facet of the homebuying process from first contact with S&A Homes Sales Representatives through settlement and finally, follow-up service calls. The first S&A Home was constructed in the 1980s, and we can take great pride that our team continues to grow the highly regarded S&A Homes reputation built and fostered by Bob over 40 years."
Since taking ownership of the company, Bob has instilled the belief that every home should be treated as if it is the only home being built. Customer focus is the backbone behind the builder's transformation from a local, custom home builder to the award-winning regional builder it is today.
Click here to see the full list of 2020 Avid Award winners.
To explore new home communities by S&A Homes, visit www.SAHomeBuilder.com/find-new-home.