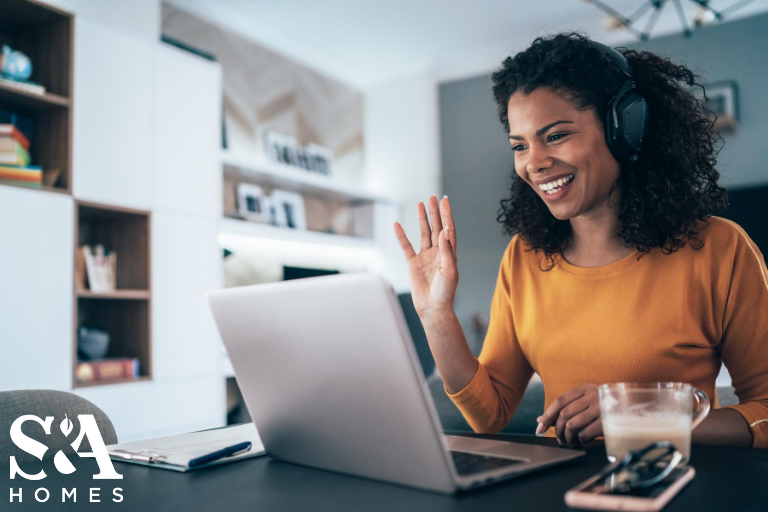 There's no denying that the ongoing COVID-19 (coronavirus) pandemic has altered the way we live our lives, especially within our own homes. After months spent quarantining, working remotely and spending time inside, you've likely recognized several things that are now necessary for everyday life in this new normal, and you may have even noticed a few things that you would like to change about your existing home.
Based on current homebuyer preferences, there are a few interior design trends that are starting to emerge. These trends will likely continue or strengthen post-pandemic; here are a few of them:
Need for cleaner and more durable materials
Throughout the pandemic, cleanliness has been an important consideration. Post-pandemic, cleanliness will be a much bigger priority than it was before. Homebuyers are starting to look for metal materials like copper, brass and bronzes that have antibacterial properties, as well as surfaces like quartz, granite, bamboo and oak that can withstand heavy cleaning over time.
Designated home offices spaces
With most people nationwide working and learning remotely from home, dedicated work and study zones are more necessary than ever. Homebuyers want private Zoom rooms where they can connect with clients virtually from a private space. Homes that offer upstairs lofts, flex rooms, bonus rooms or basement living spaces where work and learning can be done within the home free of distractions are going to become more popular. Homes with multiple designated workspaces like libraries, offices and study areas will become even more sought-after as families make plans to work and study from home.
Room for private hobby areas
With movie theaters and other entertainment venues closed, home entertainment is a must. By spending more time at home, more people have discovered new hobbies that require customized or dedicated spaces. Expect homeowners to convert flex rooms into at-home gyms, lofts into playrooms, flex rooms into media rooms and bonus rooms into meditation spaces for some needed peace in these hectic times.
Calm and peaceful interiors
Our homes are our personal sanctuary, so why not make them feel like one by incorporating colors and materials that support our well-being and state-of-mind. Post-pandemic, we expect greater use of serene colors like light gray, pale blue, off-white and sage green, along with a variety of organic textured finishes. Other peacemaking interior design trends include larger windows with views outside and built-in shelving for keeping the home organized.
Separated suites for isolation
One huge problem many people are having during the pandemic is finding spaces for those who are sick to self-isolate. Most homes weren't designed for separating family members, making it difficult to isolate without risking others within the household from getting sick. Guest suites that are separate from the rest of the home, or even detached from the home, will rise in popularity and increase the home's function post-pandemic.
At S&A Homes, designing spaces for the way homebuyers want to live is what we do best. To learn more about available homes and new home communities throughout Central and South-Central Pennsylvania, contact S&A Homes at 1-855-SAHOME1 or visit www.SAHomeBuilder.com.