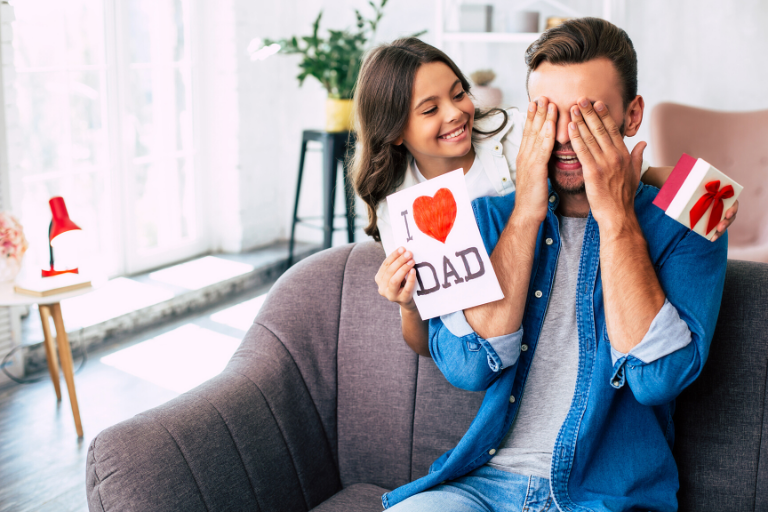 Stumped on what to get your dad for Father's Day this year? Dads can be difficult to buy for and finding the perfect Father's Day gift can often seem like an impossible task. With the holiday right around the corner, our S&A Homes team put together some Father's Day gift ideas to help you pick the best gift for your favorite guy.
Fitness Watch
For those fitness-loving fathers, a fitness watch or tracker is the perfect gift. While the Apple Watch is a popular option among Apple aficionados, there are several other great fitness band alternatives on the market as well. Both Fitbit and Garmin are two well-known fitness brands whose watches offer a range of features ideal for a wide variety of fitness levels and activities.
Grill Accessories
Get fired up! Summer is grilling season, a.k.a. Dads' favorite time of the year. If you already have a backyard grill set up, try adding some fun accessories to the collection such as a stuffed burger press, a BBQ grill light, a set of kabob skewers, some wood planks or a new apron and utensil set.
Coffee Subscription
A fun twist to an everyday staple. Add some variety to Dad's morning routine with a coffee subscription. There are several coffee subscription services on the market that deliver gourmet coffee right to your doorstep every month. For literary dads, checkout My Coffee and Book Club. Not only can he enjoy a good roast, but he can read a good book with it.
Portable Speaker
With a portable speaker, Dad can bring the party everywhere he goes. During the summer months, your family is likely to spend a lot of time outdoors. Whether you're hosting friends for a backyard cookout, hanging out by the pool or simply relaxing on the patio, a portable speaker is a great way to liven up a home's outdoor atmosphere.
Shaving Set
Even dads need a bit of self-care sometimes. While razors are a long-time favorite Father's Day gift, a shaving set is a thoughtful and practical gift that goes far beyond that. Not only will dad receive a brand-new razor, be he will also have accompanying accessories and shaving products to use with it as well.
Headphones
Whether he travels for work or simply enjoys kicking back and listening to some music, a nice pair of headphones is always an appreciated gift. Brands like Sony and Bose offer great wireless headphone options, perfect for listening to podcasts, working out or watching movies whether he's at home or out and about.
Phone Docking Station
Help dad keep the home organized with a personalized phone docking station. These tech accessories are designed to organize technology and other commonly used items, such as keys, watches, glasses and more. Docking stations come in a variety of materials including wood and leather, and many can also be personalized with your dad in mind.
The best part about these gift ideas is that they are easy to find both online and in stores. No matter what gift you choose for your dad, we are sure that he will love it and have the best Father's Day yet!
To learn more about new home opportunities throughout Central and South-Central Pennsylvania from S&A Homes, call 1-855-SAHOMES1 or visit www.SAHomeBuilder.com.