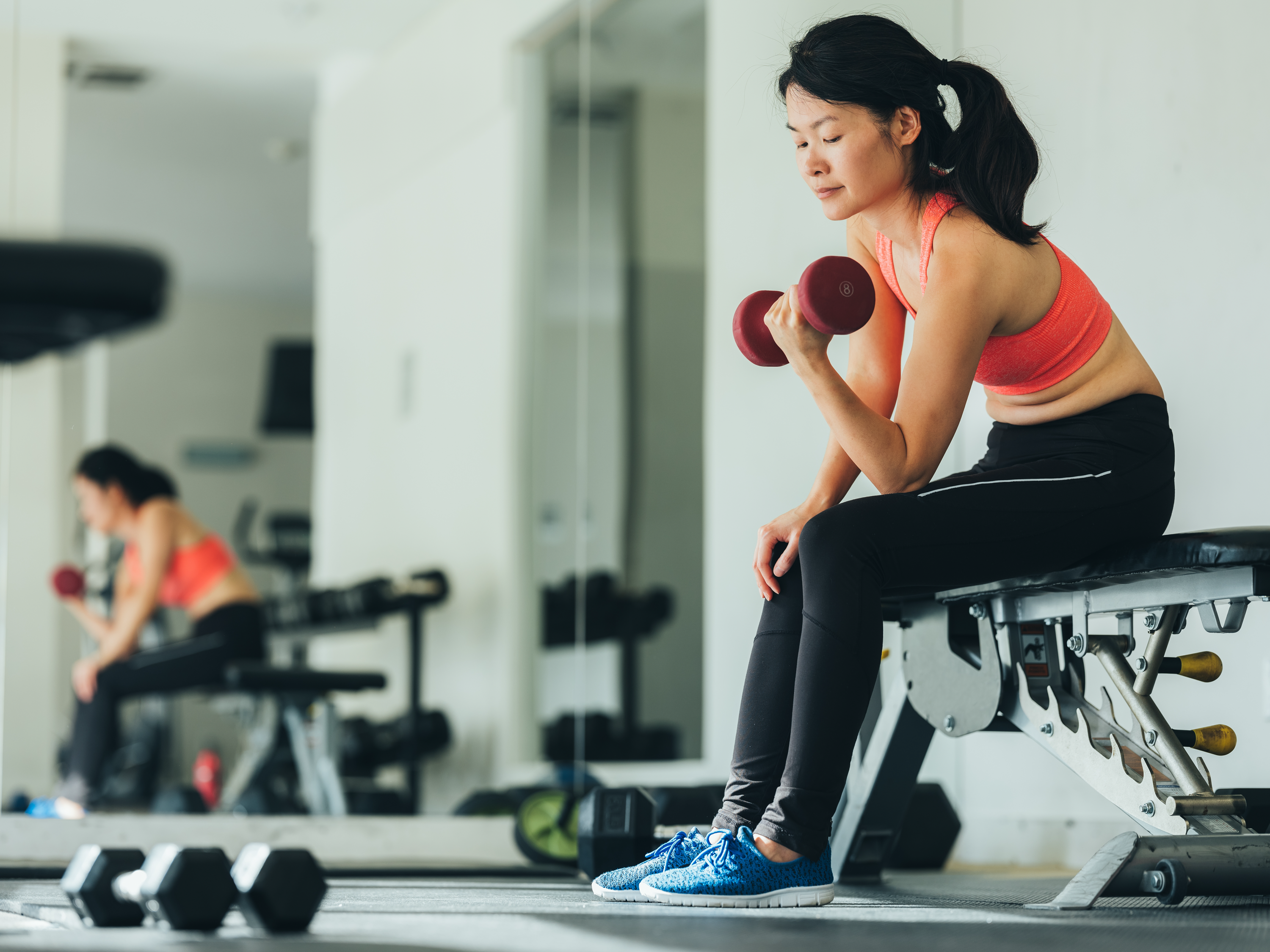 Having a home gym is a great way to save money on gym memberships and ensure that you have no excuse to skip a workout. If you need some home gym inspiration, we have some set-up tips and tricks for creating a home gym in your S&A home, as well as some of the best equipment to use in your new gym space.
The Set-Up
A home gym can be set up in a variety of places throughout the home. An extra bedroom or an upstairs loft are both great spots for setting up equipment for a gym space. Both spaces tend to have just enough of room to mix both large and small work-out equipment to regularly change up your routine.
If you are looking for something with a bit more space and privacy where you can really get into a workout grind, try moving the gym to the basement. Whether finished or unfinished, basement spaces provide an ideal setting for a home gym. If unfinished, be sure to invest in flooring such as rubber mats, foam tiles or vinyl panels that will provide you with cushioned comfort and support. No matter the gym location, do not forget the essential, yet practical, "gym decor". If you have the wall space, add some large wall mirrors. These will help to open the space, brighten it up and allow you to check out your form while you work out.
The Equipment
Picking out equipment for a home gym can be a tricky task. Choose equipment that works with your budget, the size of your home gym space and the kinds of workouts you like to do.
Weight Rack or Bench Press: If you want to invest in expanding your home gym, add a weight rack or bench press. These two pieces of equipment do not take up much space and can be used for numerous core and upper-body strength exercises.
Treadmill: Treadmills are a popular cardio machine that is aimed to help build long-term endurance.
Bike/Spin Machine: Spin machines are relatively small machines that can provide excellent cardiovascular workouts.
Punching Bags: If you are looking for some high-intensity cardio, punching bags are your new best friend. Heavy bags and speed bags can be easily mounted from the ceiling or on standing bands to provide an engaging upper body and core exercise like boxing or kickboxing.
Free Weights: A good pair of free weights can go a long way. Invest in a pair that have different weight options that you can change as you improve your strength.
Jump Rope: A simple jump rope can do wonders for building strength and increasing muscle tone.
Floor/Yoga Mats: Floor mats are a great space-saving and inexpensive work out tool to use for stretching and various floor exercises.
Medicine or Yoga Balls: While large and sometimes difficult to store, these two popular gym tools go together well with a yoga mat or free weights for stretches and body weight/resistance exercises.
At S&A Homes, our homes feature a variety of floor plan options that include bonus rooms, flex spaces and basements, perfect for setting-up your own home gym. To learn more about our floor plans and new home opportunities throughout Central and South-Central Pennsylvania from S&A Homes, call 1-855-SAHOME1 or visit www.SAHomeBuilder.com.