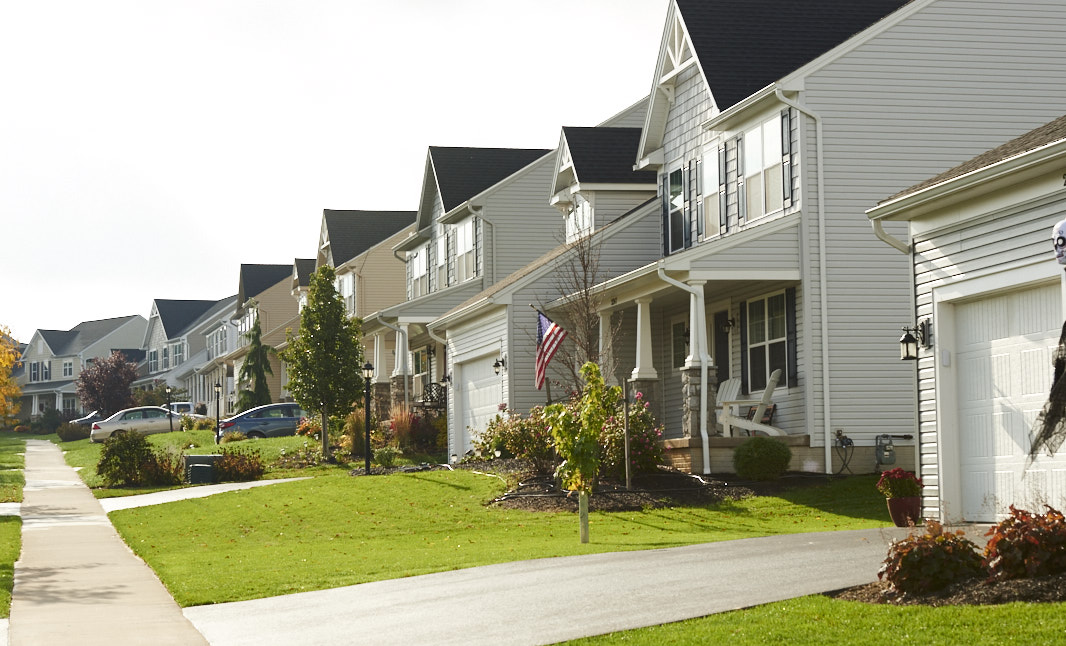 When buying a new home, one of the biggest questions is whether to purchase a new construction home or a resale home. Homebuyers in the past have gravitated toward the affordability and quick buying process of resale homes. However, new construction homes have changed and offer more benefits than ever before.
While the choice comes down to personal preference, here are a few benefits that new construction homes have to offer.
Homesite Selection
One unique feature of purchasing a new construction home is the homesite selection. S&A homes are built where you want to live. Are you looking for a corner lot, an oversized homesite or a home without rear neighbors? These are all factors to consider when purchasing a home and factors that can be easily selected with new construction homes.
To make the process even easier, S&A Homes offers a Build on Your Own Land Program that allows homebuyers to pick out their own perfect homesite to build on.
All New and Under Warranty
While some resale homes are less expensive upfront than new construction homes, they can end up being more costly over time. Resale homes tend to be older and may have outdated features. This means extensive repairs or renovations are often required to maintain the home's safety and value. While some enjoy putting the time into a fixer-upper, many prefer an alternative route. New construction homes are newly constructed and built with all new products and materials that are designed to last and many builders offer a warranty program to protect the homeowner's investment. To give homeowners additional peace of mind, S&A offers a fully-transferable 10-year warranty, as well as a dedicated Customer Care Department for a hassle-free claims process.
Floor Plan Flexibility and Home Personalization
New construction means more opportunities for designing a home to fit your family's unique lifestyle and preferences. When searching among resale homes, it can be difficult to find a home with a floor plan and features that fit your family's needs. New construction homes give homebuyers the opportunity to design a home that is right for them through S&A's Design Center.
S&A customers have a variety of flexible floor plan options to choose from, as well as the opportunity to meet one-on-one with a design consultant to ensure no detail is left out. With the largest assortment of customizable features in the area, S&A Homes customers have endless possibilities to personalize and create their dream home.
Energy Efficient Living
Current homebuilding practices focus much more on energy-efficiency than homes built in the past. S&A Homes combines cutting edge technology and building practices to offer high-performance homes that are energy-efficient and eco-friendly. S&A homes include energy-efficient features such as double-paned, Ultra Low-E glass windows, 90% CFL lighting, EnergyStar Certified products, low VOC finishes and more.
These features make S&A homes 37% more efficient than 10-year old homes and also save homeowners thousands of dollars on utility expenses. Not only that, S&A homes are built with products obtained locally while utilizing recyclables and conserving natural resources. Click here to learn more about energy-efficient living in an e-Home from S&A Homes.
Quick-Deliver Options
Building a home from the ground up can be a lengthy process and may not be ideal for those looking for a quick move. Luckily, most home builders offer quick-delivery home options that feature a quicker build time and simpler buying process.
S&A Homes offers several quick-delivery homes as well as the S&A Homes Streamline Series. This collection of homes offers a streamlined buying process that takes about four to five months to complete from start to finish. These homes are thoughtfully built with affordability and usability in mind all while maintaining the same quality construction and energy efficiency that S&A is known for.
Are you ready to make the move to a new construction home over a resale home? To learn more about new home opportunities from S&A Homes throughout Central and South-Central Pennsylvania, call 1-855-SAHOMES1 or visit www.SAHomeBuilder.com.