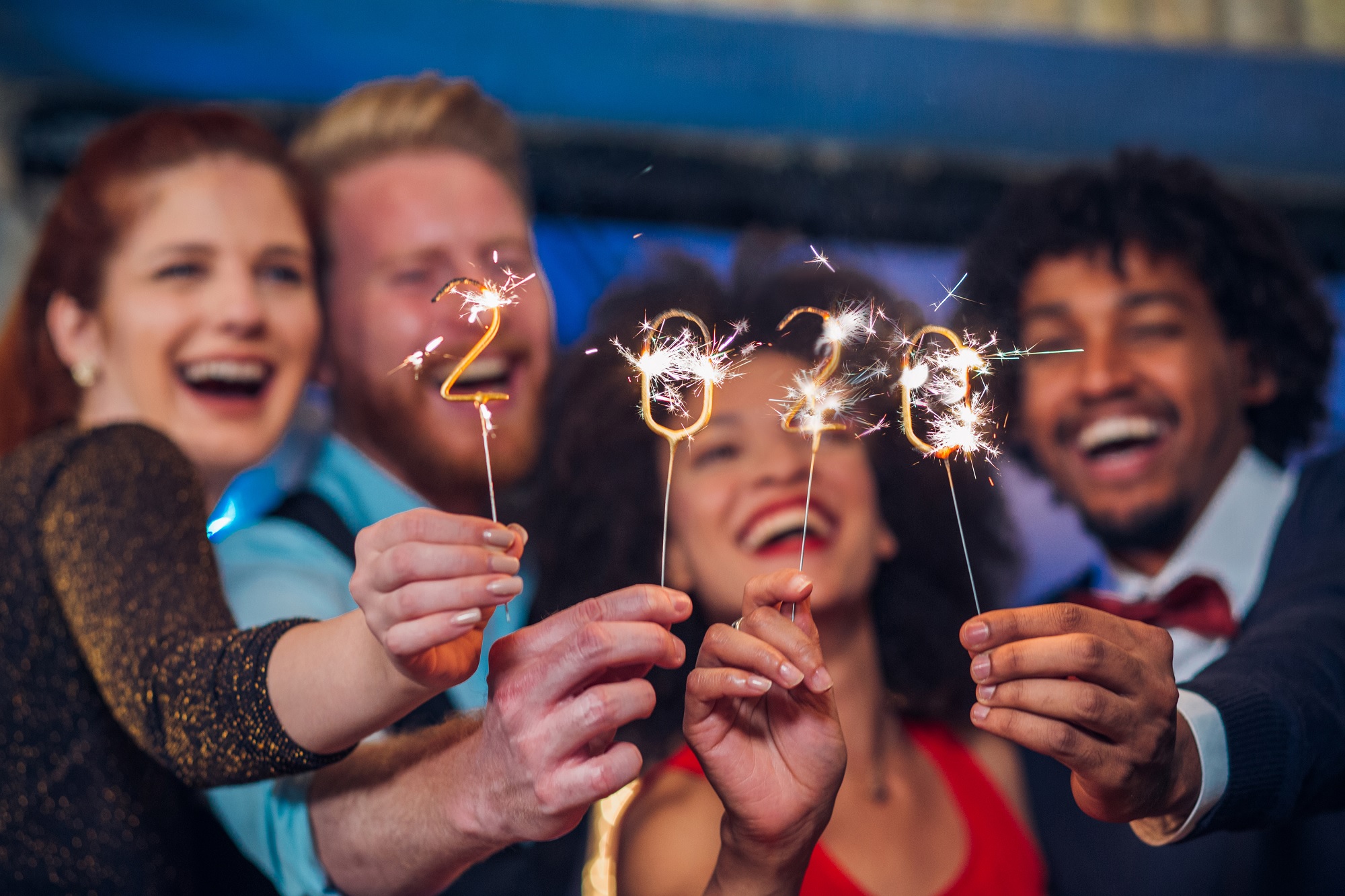 The New Year is quickly approaching, and Central Pennsylvania is booming with New Year's celebrations and events. Our S&A communities are in the middle of it all, meaning residents can ring in the New Year no matter where they live.
Altoona and Huntingdon
Altoona residents can enjoy an early New Year's countdown with the kids at Kids Countdown to 'Noon' Year paint party at A Quaint Corner Children's Museum and Discovery Center. Attendees can paint the morning away while enjoying a delicious chocolate fountain with dippers as well as hot cocoa included in the $15 ticket price.
The event starts at 10 a.m. on December 31 and preregistration is required for attendance. Cash or check is accepted and can be dropped off at the studio
Carlisle, Chambersburg and Shippensburg
What better way to ring in the New Year than with a murder mystery? Carlisle area residents are invited to attend Murder Mystery: The Mystery of the Sinister Speakeasy at The Winery at Long Shot Farm. Attendees can dress up in their finest 1920s attire and enjoy light appetizers and their first glass of wine included in the $22 ticket price.
The post-New Year celebration takes place on January 2 from 6:30 p.m. to 8:30 p.m. Seating is limited, so be sure to reserve tickets in advance.
Gettysburg and Littlestown
Get gussied up and celebrate the new decade in style at The Roaring 20s Roar Again NYE Dinner Party at Hoof, Fin and Fowl in Gettysburg. Attendees will be entertained with a 5-course prix fixe menu with optional wine pairing, 1920s-inspired cocktails, fun activities and live music. A prize will be awarded for the best dressed in 1920s attire.
Doors and cash bar open at 6 p.m. with an a-la-cart appetizer hour and optional wine pairings. The first course will be served at 7:30 p.m. with the meal finished by 9:30 p.m. The event ends with the last call at 11 p.m., just in time for the party to move to the Square for New Year's fireworks. Price is $70 per guest and includes the 5-course prix fixe dinner, live music, games and activities. Secure reservations online prior to the event.
State College and Bellefonte
State College and Bellefonte residents can join in on the fun at First Night State College. This all-day and all-night New Year's Eve celebration offers fun for the whole family with live musical performances, carriage rides, ice skating, craft workshops, an art festival banner exhibition, a grand procession, a 5K run and one of the largest ice sculptures displays in Pennsylvania. Attendees will have access to a variety of local food vendors at the event as well as the opportunity to explore local, downtown restaurants.
A $10 First Night State College button provides general admission to all event workshops, performances and the ice-skating arena. Children under 12 are admitted for free when accompanied by a button-wearing adult. Buttons can be purchased through local merchants, the office of the Central Pennsylvania Festival of Arts or at the event.
To learn more about new home opportunities throughout Central and South-Central Pennsylvania, call 1-855-SAHOMES 1 or visit www.SAHomeBuilder.com.