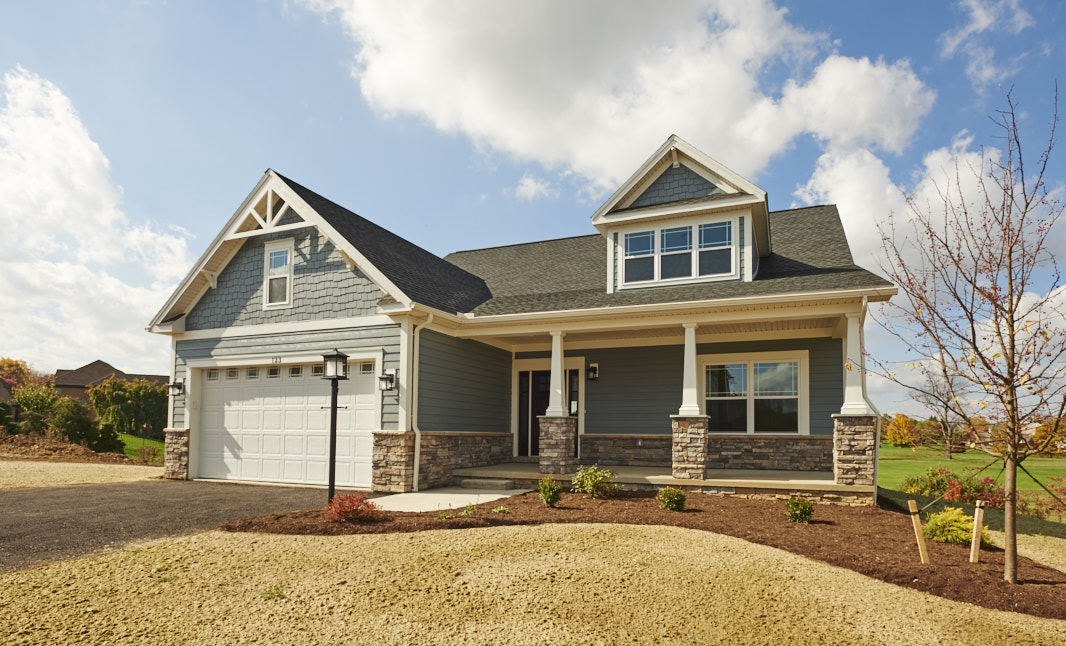 The leaves are changing, and it is now officially fall! With the blustery winds rolling in, is it any surprise that October is Energy Awareness Month? Now is an excellent time to evaluate your home and make sure it is performing to top energy-efficient standards because winter is coming next!
Make Sure Faucets Leak, Not Your House
Everyone knows the age-old trick of letting cold water drip from faucets served by exposed pipes when exterior temperatures dip below 32 degrees (even the slightest trickle can prevent pipes from freezing), but the same principle is not encouraged for optimal energy efficiency when it comes to drafty windows and doors. Caulk windows that leak air and add weatherstripping to the base of doors that allow cool air through. For especially cold areas (like Pennsylvania) consider adding storm windows to provide supplementary insulation to otherwise thin areas of the home.
Be sure to check these other common areas for air leaks:
Dropped ceilings
Recessed lighting
Attic entrances
Water and fireplace flutes
Air ducts
Outlets and switches
Plumbing and utility access points
Preventative Maintenance is Cheaper than Emergency Repairs
Preventative maintenance is considered proactive and costs a fraction of most emergency repairs. Be sure to check your home's air filter once a month and replace as recommended to help boost the heating system's performance – a dirty and clogged air filter can make a home's heating system work harder and less energy-efficiently to push air throughout your home.
Winterize Your Mannerisms
A key factor in any home's energy-efficiency are the people within it. Here are some best practices to reduce your home energy use:
Keep blinds and curtains on south-facing windows open during the day to allow sunlight in and provide free heating, but be sure to close them at night to contain the accrued heat
The Department of Energy recommends keeping the thermostat at 68 degrees and turning it lower by 7 to 10 degrees for at least 8 hours a day while the house is unoccupied and/or at night – this method can save you up to 10% annually on heating and cooling costs!
Reverse the direction of ceiling fans to redistribute the warm air throughout the room and eliminate cold-air pockets – but don't forget to adjust the fans back to counter-clockwise in the spring!
Energy-efficient living is easy in a home from S&A Homes. Many homebuyers mistakenly think all new homes are built to the same standards. Unfortunately, those living in a code-built new home will waste thousands of dollars on additional utility expenses compared to an S&A homeowner over a 7-year period. In fact, the average S&A home is 35% more efficient than a standard code-built new home. This can translate to hundreds of dollars, even thousands, saved every year depending on where you live.*
A home's energy efficiency is measured in its Home Energy Rating Score (HERS), provided by a third-party verification firm for every home S&A builds. This critical piece of information provides the home's specific energy score and efficiency details. With HERS, a high score indicates excessive waste and expensive utility bills while a lower score indicates the home is built to lower utility expenses and optimize energy efficiency.
S&A homes include the industry's latest and most effective technology revolutions, approaching energy-efficiency from a whole-house performance perspective. Click here to learn more about Life in an S&A Home – and happy fall!
*This information does not constitute any warranty of energy cost of savings and is presented for comparison purposes only. Savings are average estimates for single-family homes located in the S&A Homes sales areas.
The amount of savings will vary based on house type, house size, lot orientation, local utility rates, climate conditions and owner's operation of the home.