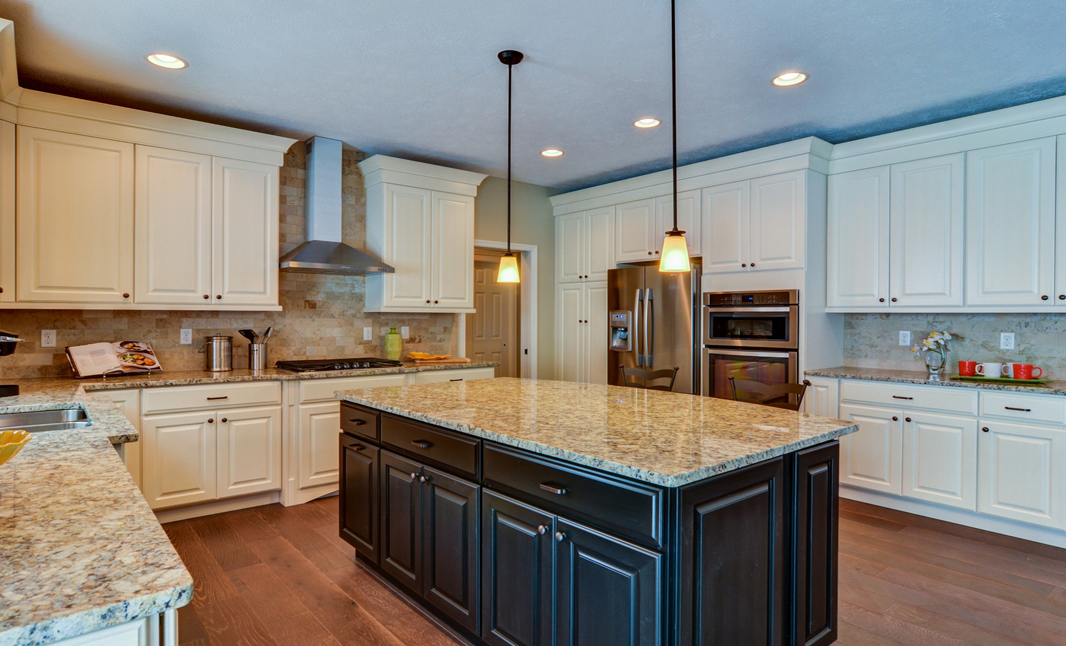 When you decide it is time to buy a new home, there are two options: buy a previously owned home or new construction. This choice comes down to personal preference and desired features. Here are the top 5 reasons to buy a new home versus a resale:
Homesite Selection
The one thing that is completely unique about purchasing a new construction home is the homesite selection. Are you looking for a corner or wooded lot, an oversized homesite with room to add a pool later or a spot with unobstructed mountain views? These are all factors to consider when selecting where to build your new home. S&A Homes even offers a Build On Your Land Program for homebuyers that have already picked their perfect homesite!
Layout Personalization
New construction homes often include room to customize spaces including the kitchen, bathroom, loft spaces and more. Kitchen remodels, on average, cost $20,000 to $40,000 while an owner's bath remodel can cost anywhere from $15,000 and up. This is the perfect time to add a zero-entry shower to the owner's bath or extend the family room.
Energy-Efficient
Thanks to improved standards, new construction homes are often far more energy-efficient than resale homes – a benefit for both the environment and your wallet! Extra insulation, solid construction and improved windows and doors all work together to offer improved air quality and lower utility costs and energy spend. Resale homes can, of course, be renovated for energy-efficiency, but at a hefty price. Click here to learn more about energy-efficient living in an e-Home from S&A Homes.
Personalized Service
Purchasing a new construction home from a reputable builder often includes one-on-one, personalized service. From the moment you enter an S&A Homes community, the S&A team takes care of you, answering any questions, addressing any concerns and helping make design selections. Beyond the purchase of the home, the Customer Care program from S&A Homes helps ensure that nothing goes unnoticed with scheduled service visits throughout the first year of owning the home.
Warranty Coverage
New homes, products and appliances typically include a warranty for added peace of mind. S&A Homes includes a 10-year warranty on its homes. In addition to protecting the overall investment of a new home, the fully transferable warranty also increases the resale value of the home, helping it stand out from the rest.
If you're on a time crunch to move, a new construction home might still be an option! Many builders, including S&A Homes, offer quick-delivery options or certain types of homes with shorter build times. In the case of S&A Homes, the S&A Streamline Series collection offers a streamlined buying process. From start to finish, the homebuilding process of a Streamline Series home takes about four to five months.
To learn more about new home opportunities from S&A Homes throughout Central and South-Central Pennsylvania, call 1-855-SAHOMES1 or visit www.SAHomeBuilder.com.