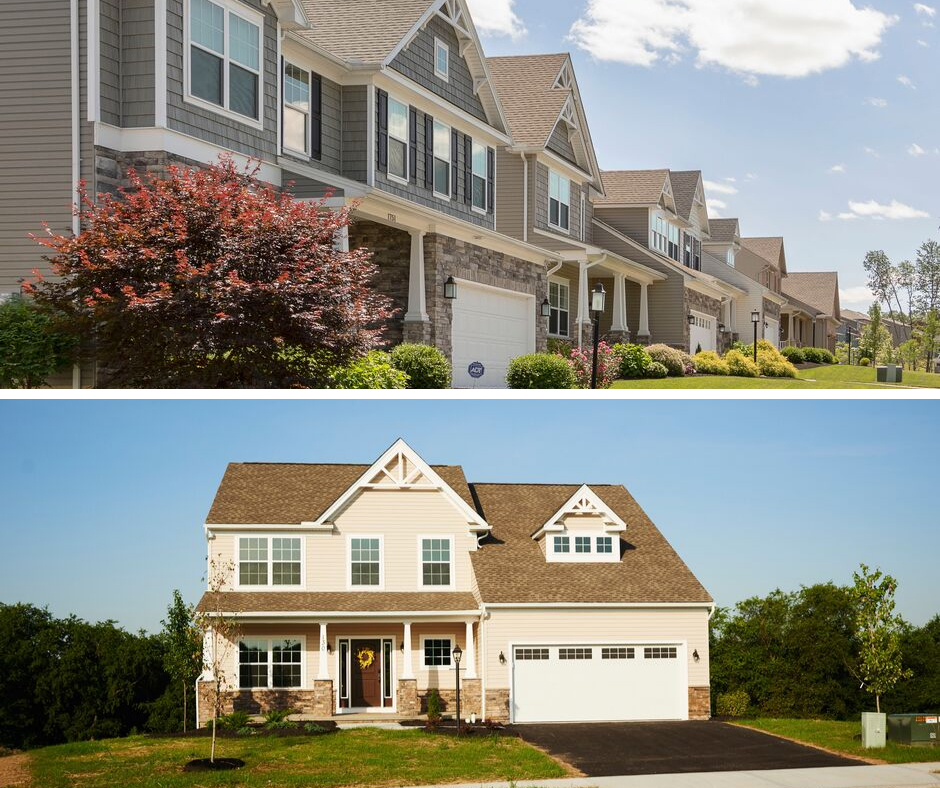 You know the area you want to live and you have opted to build your new home rather than buy a resale, but which is better, to build a home in an established community or build on your own land? There are pros and cons to either option, so it is important to consider all factors to determine which is best for you and your family.
Here are some aspects to consider from S&A Homes:
Reasons to Build in a Community
Saves time and money
New home communities are typically set up with established infrastructure such as streets, sidewalks and sewer/water hookups already in place. Not only can this save homebuyers money when it comes to lot prep, but it also saves you time.
Neighborhood Watch
Building a home in an established community means that the neighbors are also established, too! Having neighbors close by provides added piece if mind when it comes to the security of your home.
Location
Possibly one of the most important aspects of buying and building a home is its location. Maybe you are looking for something close to major roadways and popular destinations, or maybe you are looking for peace and quiet in a more secluded locale. Either way, location is a major factor to consider, and established communities often feature its convenience to dining, shopping and recreation options as an important amenity.
Reasons to Build on Your Own Land
Wide Open Spaces
Building on your own land allows homebuyers to select the perfect parcel of undisturbed property to call home, oftentimes ranging from one to 10 acres. This impressive amount of space leaves plenty of room for a pool, a garden, a guesthouse and more.
Tree Conservation
In addition to plenty of space to call your own, purchased land also leaves the opportunity to preserve already-established trees and wildlife. Nature-lovers rejoice!
Peace and Quiet
While established communities offer the added safety of surrounding neighbors, building on your own land provides an unbeatable sense of privacy and less light pollution from nearby neighbors and passing cars.
Click here to learn more about the Build On Your Land Program from S&A Homes, specifically designed to build the most energy-efficient new home on the perfect homesite as seamlessly as possible.
Don't have your own land? Explore the amazing communities where S&A Homes builds by calling 1-855-SAHOME1 or click here.