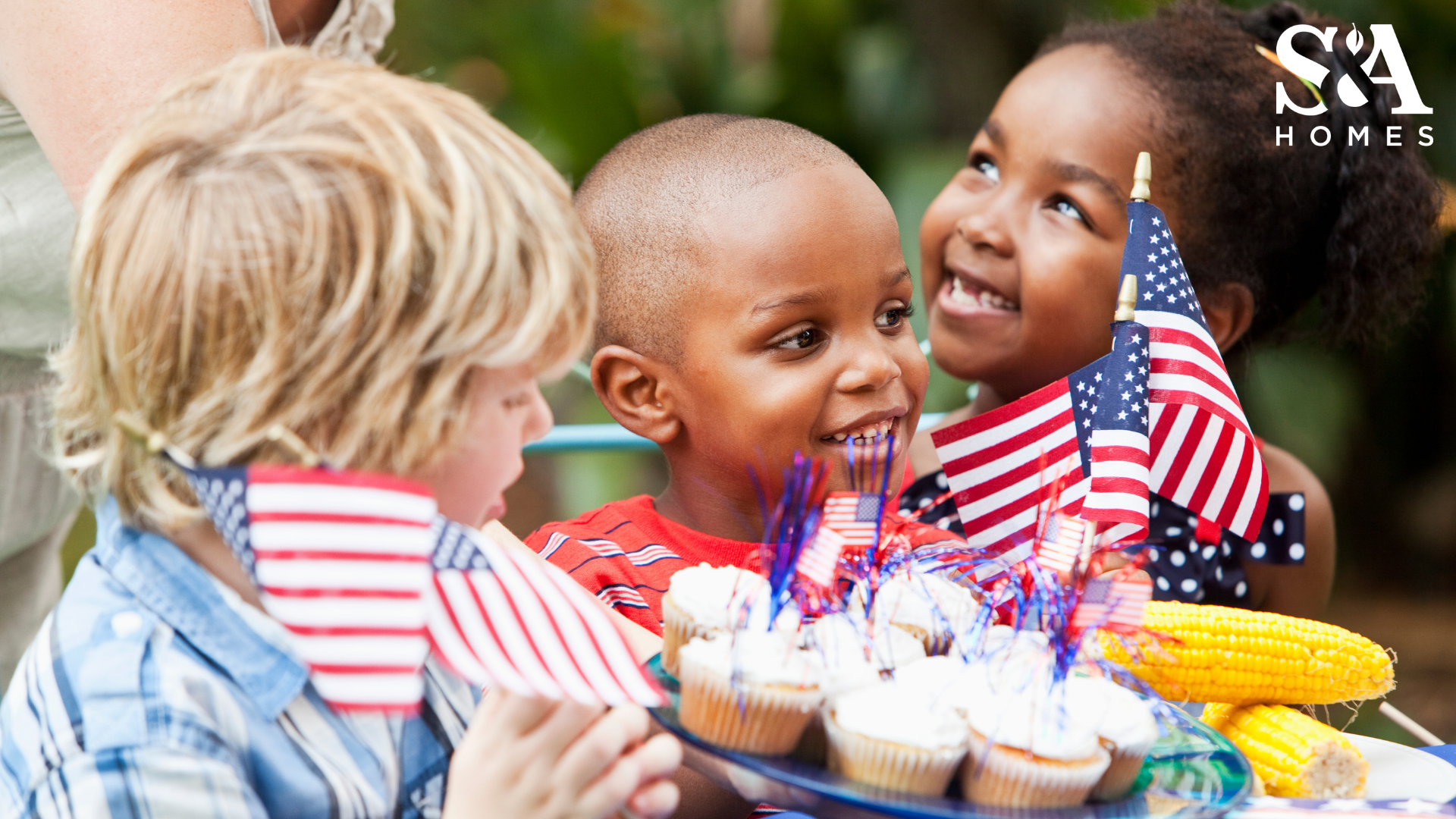 There's no better way to enjoy your new Pennsylvania home than with a backyard cookout, and Memorial Day offers the perfect opportunity to kick off the summer season. Here are a few ideas to get you started:
Red, White and Blue Rule the Day
It takes only a few bold accents in patriotic colors to decorate for the occasion. Welcome guests at your front door with a planter of seasonal blooms and a simple wreath finished with red, white and blue ribbon.
Add spots of red, white and blue across your lawn and patio with bandanas. Arrange several to cover an outdoor table in lieu of a tablecloth. Tie them in random places, like the backs of chairs or low tree limbs, for surprise spots of color. Incorporate them into your place settings as napkins or placemats. Use them to bundle up small gifts – perhaps a stack of homemade cookies – for party favors.
Go Beyond the Basics
While typical summer cookout menus never disappoint, consider updating plain burgers, hot dogs and potato salad. Create a hot dog or hamburger bar by setting out extra or unusual topping choices. Try peppered bacon, a variety of heirloom tomatoes, different types of cheeses (maybe crumbled feta or bleu cheese), spicy condiments or a tangy slaw.
Instead of potato salad, try your hand at your own variation of a vegetable salad. Combine drained and rinsed black beans, black-eyed peas, chopped red bell peppers and whole kernel corn with fat-free Italian dressing and a little salt, pepper and lime juice. Spice it up with some diced green chiles or fresh, chopped jalapenos. Make it early in the day so the flavors will infuse together, then add diced avocado before the party. Serve with tortilla chips.
For dessert, revisit your red, white and blue theme. A simple cake or trifle with blueberries and strawberries will do the trick.
Remember the Reason for the Celebration
While the long Memorial Day weekend is a great way to kick off the summer season, its origin and true purpose is to honor fallen heroes. Before you share your meal, consider asking your guests to join in a moment of silence in remembrance. If guests offer to bring food or drink, invite them to make a donation to a charity that helps families of fallen military instead. Set up a table with cards and pens so guests can write cards to active military. After the party, gather the letters for mailing to Operation Gratitude. Be sure to read the non-profit organization's tips before you participate.
Enjoy Your Guests
It's easy to get caught up in the many tasks related to hosting a party. Don't forget to take time to sit, talk and share time with your friends and family. There will be plenty of time for clean up after they leave.
Check back regularly with S&A Homes for more tips for enjoying your home.