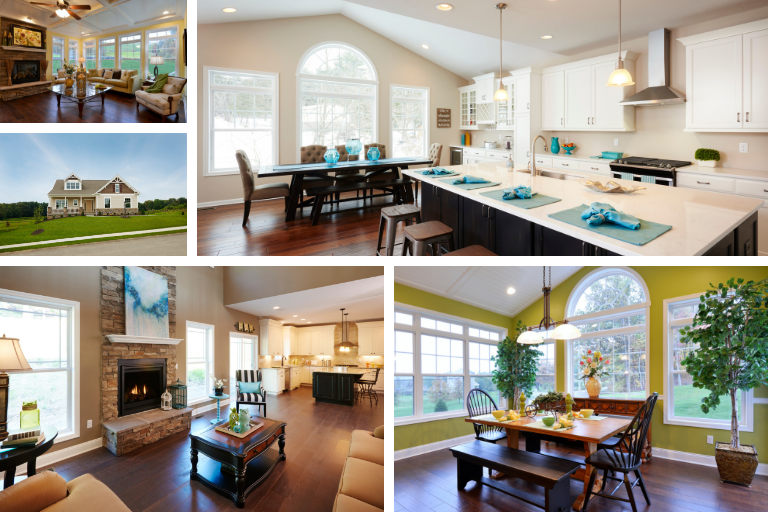 Local home builder S&A Homes understands there aren't many decisions that are more important than the investment you make in your new home, which is exactly why we offer our thoughtfully designed floor plans to build on your own land! Build your dream home at your dream location with the S&A Homes Build on Your Land program.
S&A Homes has combined cutting-edge building practices and technology to offer homebuyers a high-performance home that is energy efficient, eco-friendly and healthier. Building an S&A home on your land is a streamlined 5-step process meant to minimize stress and costs – we even assign a project manager to oversee the entire build, unlike many new construction providers.
Here's what you get:
Free on-site consultation with a project manager
Personalized solutions based on your specific piece of land
Full disclosure of homebuilding schedule prior to purchase
Financing solutions for those who have equity tied up in their land
The project manager will oversee the entire building process from beginning to end
The process begins with a free on-site consultation with a project manager, even if the land is not purchased yet! This helps to gather a total estimate of costs customized to that specific land parcel. The estimated site costs include everything from tree removal, excavation and grading to plumbing, electrical hookups and more. With so many factors that can affect lot costs, from its distance from electrical and water tie-ins to its elevation and facing direction, every estimate is exclusive to each unique piece of land.
From there, overall price begins to fall into place by pairing the homesite estimate with an available floor plan and customization options. After selecting personalization options, all the homebuyer has left to do is sit back, relax and wait for their new home!
SA Homes handles and manages everything from beginning to end including procurement of permits and working with electrical contractors and paying vendors directly. This means each S&A homeowner receives the same streamlined experience, regardless of whether or not they choose to build in an S&A community or on their own land!
The S&A Homes Build on Your Own Land program is available throughout Central Pennsylvania and South Central Pennsylvania. Call 1-855-SAHOME1 or visit www.SAHomeBuilder.com for complete details.