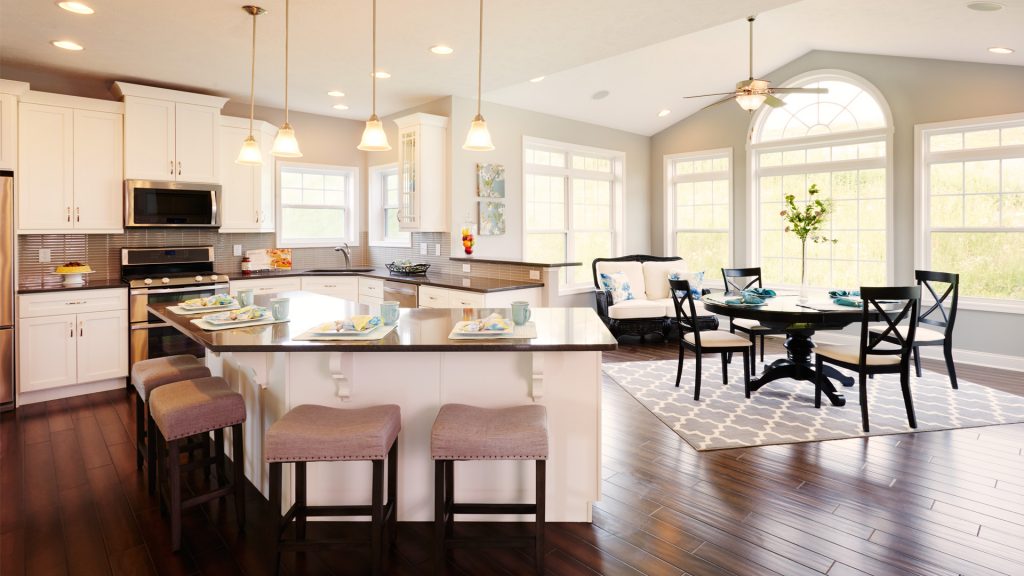 Many people dream of buying a new home. In fact, 25% of prospective buyers plan to purchase a new home within the next two years. Are you thinking about making the leap to homeownership, but worry that you may not be ready to take on the full responsibility of owning a home? Chances are you're probably more ready than you think! Today we're sharing six signs that you're ready to become a homeowner.
1) You have money saved for a down payment
A 20% down payment is standard but not required; saving at least a 10% down payment is a good place to start. Just remember that the larger your down payment, the lower your monthly payments will be. Don't forget: there's more to saving money for a home besides your down payment! Closing costs (which can include anything from inspection fees to title insurance and more) can add another two to seven percent to the final home price.
2) You've paid off your debt
You spent the time and focused on paying down your outstanding credit card, car and maybe even student loan debts. The extra cash flow that's been freed up can now go towards your home expenses like property tax, homeowner's insurance and maintenance, without the financial strain.
3) You have a strong credit score
When you begin applying for mortgages, banks will scrutinize your credit history to determine whether you will be approved for a mortgage and what your interest rate will be. The higher your credit score, the greater the chance you'll be approved for a mortgage with a favorable interest rate, which means lower monthly mortgage payments.
4) You have a solid savings and emergency fund
Having a healthy savings and emergency fund will help keep stress away when unexpected events occur. This will be your safety net to pay for those expenses without having to rely on a credit card or loan. Saving the equivalent of three to six months of expenses is a good cushion to begin with. These accounts should also be separate from your down payment fund.
5) Your job prospects and income are steady
While you can't guarantee your job or income, having a steady stream of income and strong job prospects will help make it easier to secure a mortgage and allow you to generate enough income to carry the monthly mortgage payment.
6) Ready to settle down
Buying a home is a commitment and investment! While you don't have to live in it forever, you should be prepared to be there for several years. Conventional wisdom recommends being able to say in your new home for five to seven years because if you were to sell too soon, you could risk losing money on your investment. You may want to start home shopping if the idea of staying put for at least five years makes you happy.
If the signs point to you being ready to buy a new home visit us at SAHomebuilder.com. S&A Homes is one of the top homebuilders in Pennsylvania and offers several new home communities to choose from in the State College, Altoona, Huntingdon, Chambersburg, Gettysburg, and Shippensburg areas. S&A Homes can also build your dream home on your own land. Contact us today at 1-855-SAHome1 for more details.