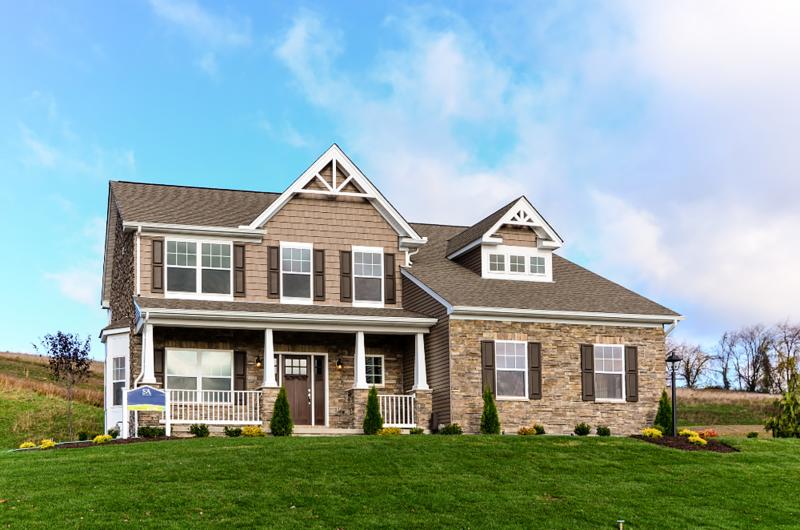 The movement towards energy efficiency is not slowing down. It's quickly become a standard feature many of our new home buyers want. In fact, the Residential Energy Services Network (RESNET) announced that over 2 million homes in the United States have been rated by its Home Energy Rating System, or HERS Index Score. In fact, each of S&A's homes undergoes RESNET's verification for HERS Index Scores.
What's the HERS Index? It measures a home's energy efficiency and gives homebuyers an easy way to compare energy features of homes they're considering. It also estimates the expected costs of utilities bills. RESNET reported more than 206,000 homes received HERS Index Scores last year, which combined for an $268 million in average annual energy bill savings!
Homebuyers looking for an affordable energy-efficient home can take advantage of our E-Home program. We approach energy efficiency from a whole-house perspective; combining cutting edge efficient technology innovations and building practices to. This means we deliver homes that exceed EnergyStar standards. In fact, the average S&A home scores a 55 on the HERS Index!
Here are a few benefits you receive when you purchase a S&A E-Home:
Increased Resale Value
Our dedication to using cutting-edge energy efficient, eco-friendly building materials and the latest technological advances increases your home's resale value an average of 5% or up to $20,000.
Annual Savings
The average S&A Home is 45% more efficient than a standard code-built new home, meaning it saves homeowners hundreds, even thousands, of dollars a year.
Eco-Friendly
Our E-Homes use the highest-quality products designed to reduce your carbon footprint, lower overall waste and conserve water. We also use locally obtained resources and products that use recyclables and conserve resources.
Healthier, happier home
Our E-Homes are healthier homes! Every piece in your home works together to ensure indoor air quality is at its optimal level. We use low VOC paints and finishes to reduce indoor air pollution and HVAC systems to filter allergens and bacteria in the air.
S&A Homes is a new home builder and Energy Star partner that has delivered more than 15,000 homes throughout Pennsylvania and West Virginia. Click for more information on the E-Home program.