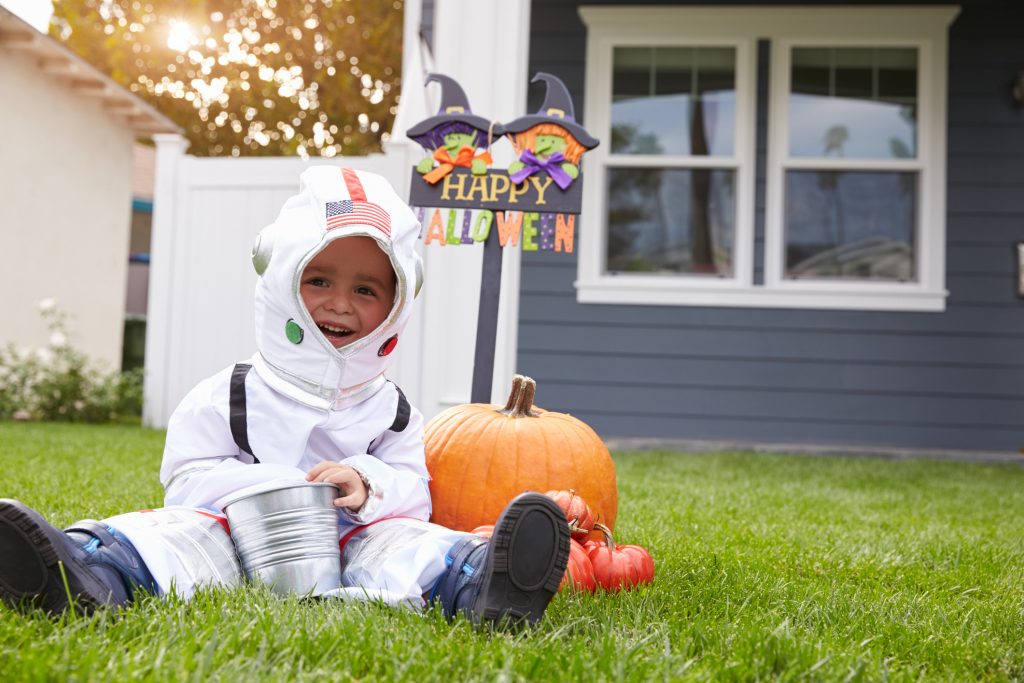 Halloween is an exciting holiday for kids filled with fun costumes and candy. As you're getting ready to welcome the neighborhood kids at your door by decorating or buying candy, don't forget to make your home safe for the Halloween visitors! Here are a few tips to keep your home safe this holiday.
Protect Your Property
Keep the pathway to your door clear of tripping hazards so trick-or-treaters can walk safely. Before visitors arrive, walk around your property and remove any potential tripping hazards like lawn decorations, cords, or garden hoses for example.
Also make sure your home is well-light so visitors are able to see where they're going. Check your outdoor lights and replace any burned-out bulbs
Candles can set a spooky mood but avoid using any open-flame light sources to reduce fire risks. Use LED lights or glow sticks inside jack-o-lanterns or flameless lanterns instead of candles.
Decorate Safely and Smartly
Whether you go all out for Halloween or opt for a handful of pumpkins, keep your decorations away from walkways so they don't block the flow of traffic or emergency exits.
Have decorative elements that move or pop-up? Make sure they're made of safe materials like rubber or foam.
Corral Your Pets
Keep your pets and guests safe by securing your pet in your home. Loud barking may frighten those who are shy around dogs. Even the best-behaved pet may eventually lose patience after hours of ringing doorbells and screaming kids.
Be Safe Away from the House
If you're away from home, be sure to slow down and be alert while driving through residential neighborhoods. Children are unpredictable and may run into the street without checking first.
Take extra precautions at intersections and while entering or leaving a driveway.
These simple tips will make sure everyone will have a safe and fun Halloween!