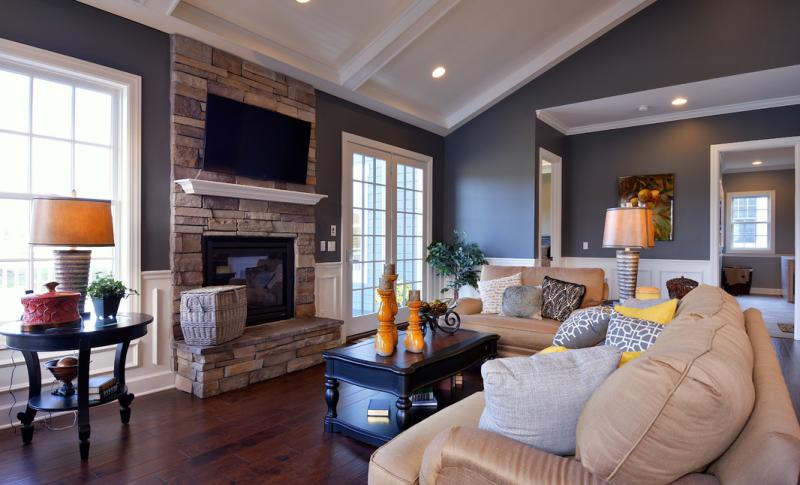 Fall is here and that means one thing: football season is back and our weekends are filled with football, food, and fun! Want the ultimate home field advantage? Take the opportunity to host your friends and family in your S&A home on game day.
Check out these tips for preparing your home to host the next big game.
Be TV-Ready
This almost goes without saying but make sure your television is in working order and able to air the game!
Plentiful and Comfortable Seating
The average football game lasts about three hours so make sure you have plenty of comfortable seating options for your guests. In addition to the furniture already in your living room, scatter some stools or club chairs throughout the room in view of the television. Whatever your seating options are, make sure the furniture is arranged so there's plenty of room for people to move around, especially important if they are carrying food and drinks!
Keep Viewing Area Open
Game day parties are a great way to socialize with friends, remember not everyone may be a huge football fan, but there you still want to make sure the guests who do want to watch the game are able to without anyone or anything blocking their view.
Ready, Set, Eat!
It's not a football party without some good food! Has the essentials like chips and dip available within easy reach of the television but also include a range of options to satisfy all your guests, whether it's pizza, nachos, chicken wings, chili or fancier fare. Whatever you serve, make sure it's easy to eat without needing to fully focus on your plate. Keep a mix of beverages as well from water, juice, soda or beer.
Create Conversation Spaces
Be mindful that not everyone attending your game day party may be huge football fans but love socializing in general so create additional areas in your home for people to mingle without distracting the diehard fans. A smart way of creating these spaces is to set up food stations in other parts of the home, like the kitchen or dining room. People naturally congregate around food so this is a great way to give the non-football fans a place to hang out and socialize.
Decorate with Team Colors
Everyone's here to watch a football game so why not get into the spirit by decorating with some team-themed items like flags, jerseys or coordinating your paper plates and cups in your team's colors.
Make this football season one to remember by turning your S&A home into a football haven! S&A Homes is one of the top homebuilders in Pennsylvania and is committed to bringing superior quality to homebuyers. To find dream homes in State College, Altoona, Chambersburg, Huntingdon and more, visit www.SAHomebuilder.com.