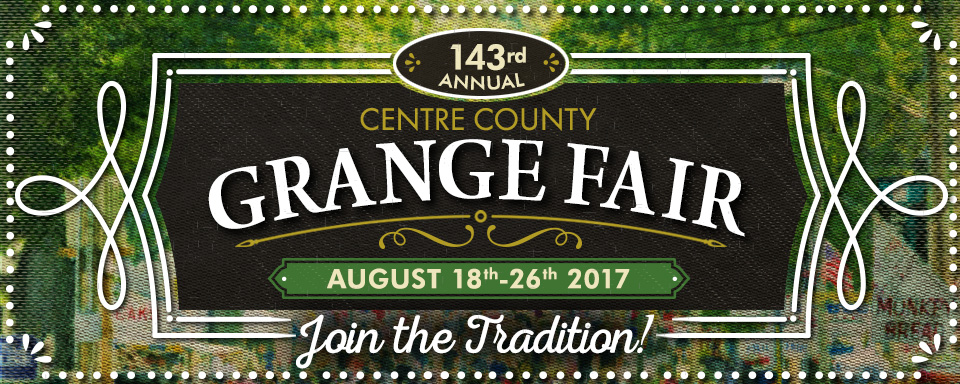 S&A Homes residents in the State College and Bellefonte areas can get excited to join the tradition at the Centre County Grange Fair from Friday, August 18 to Saturday, August 26. Featuring entertainment from locally and nationally acclaimed performers, livestock competitions, motor sport competitions, festival food and more, all for one low price, the Grange Fair is the perfect place for end-of summer family fun.
The fair's main attractions include more than 300 concessions, delicious fair food including gluten-free options, rides, concerts at the fair's grandstand, horse shows, animal and agricultural exhibits, livestock shows, a parade, health walks, a playground and much more.
The grandstand headliners during the weekend of August 19 include country duo Smithfield, the number one Motown Sound tribute Band in the Land, Motown Sounds of Touch, Grange Fair Idol with the Centre County Outstanding Young Women and country star Jo Dee Messina.
This weekend, families can also participate in the fair's opening ceremonies, Kids Karaoke & Dance parties, library programs, animal dressing contests, family board games, the Penn State Hershey: Happy Camper 5K, tractor pulls, concerts, meeting Smokey the Bear, a Dinosaur Xperience, movie nights and more. For daily activity schedules, visit www.GrangeFair.com/2017-Grange-Fair.
The Grange Fair takes place at Grange Park in Centre Hall. Children 11 years and under enter the fair for free. Weekly admission tickets are $20 and single day tickets are $7. Weekly parking admission is $16 and single day parking admission is $6. Grandstand shows are free with the price of admission. To purchase Grange Fair tickets, click here.
Residents at Collegiate Station, Ferne Hollow, Fieldstone, Honors Crossing, Steeplechase, Trotter Farm and Village at Canterbury will not want to miss the exciting events this weekend and next weekend. Commemorate the end of summer by joining an intimate community for a fun-filled weekend of festivities.
S&A Homes carefully chooses the location of each of its developments to ensure that its future residents will be connected to a true community. Whether they live in State College, Bellefonte, Hollidaysburg, Gettysburg, Chambersburg, Harrisburg, Carlisle, Altoona or Huntingdon, S&A Homes residents can love where they live. For more information on S&A Homes' new homes in Pennsylvania, visit www.SAHomebuilder.com.