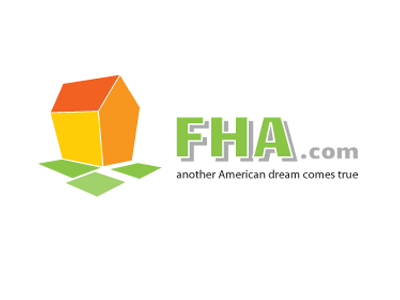 Loans, mortgages and more, oh my! Financing a new home can be overwhelming, so S&A Homes is here to make the process easier with some general information regarding FHA loans:
What They Are
A Federal Housing Administration (FHA) loan is provided with a certain level of mortgage insurance to FHA-approved lenders. These lenders are protected from experiencing a major loss if the borrower has to default on the loan.
Where They Came From
The FHA was created in 1934 in response to the Great Depression. So many people were being foreclosed on and defaulting on loans that the FHA came into the picture to breathe life back into the housing market. The FHA "provide[s] mortgage lenders with adequate insurance" and "makes loans accessible and affordable for people with less-than-stellar credit or a low down payment," according to Zillow.
Who Gets FHA Loans
FHA loans are popular among first-time homebuyers because of lax requirements and conditions. "Typically an FHA loan is one of the easiest types of mortgage loans to qualify for because it requires a low down payment and you can have less-than-perfect credit," says Zillow. The qualifications for an FHA loan include a credit score as low as 500 or a down payment as little as 3.5 percent. Qualifications are different for every case, however, so consult a professional to see if you might qualify.
How You Can Get an FHA Loan
Not everyone qualifies, but be sure to provide this information to your loan consultant and the FHA to see if an FHA loan might be in your future (list provided by the FHA):
Address to your place of residence for the past two years
Social Security numbers
Names and location of your employers for the past two years
Gross monthly salary at your current job(s)
Relevant information for all checking and savings accounts
Relevant information for all open loans
Complete information for other real estate you own
Approximate value of all personal property
Certificate of eligibility and DD-214 (veterans only)
Current check stubs and your W-2 forms for the past two years
Personal tax returns from the past two years, current income statement and business balance sheet for self-employed individuals
Credit report
Appraisal of the property you want the loan for
For additional information, click here.
If you have questions, be sure to meet with a professional and take your FHA loan knowledge to the next level. Contact S&A Homes at 1-855-SAHOME1 or visit SAHomeBuilder.com to learn more about qualifying, applying and making your dream home a reality.