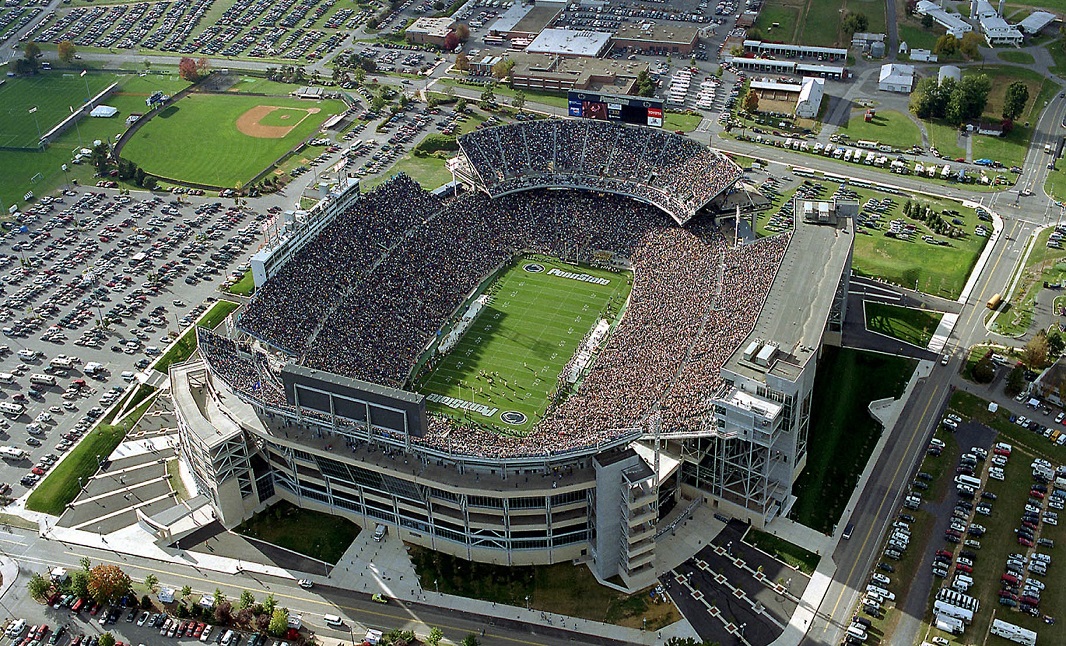 Penn State's current No. 9 ranking on The AP Top 25 Poll is certainly something to celebrate and what better way to commemorate a triumphant football season than with a tailgate party before the next big win?
Whether your tailgate is a simple viewing party at home or if your group plans to attend the event, tailgate parties are typically a casual celebration of your favorite team with family and friends. Here are some tips to make your traveling tailgate bash one for the books:
Plan the Cargo
First things first, getting there is one of the most important aspects of the event. Make sure that one person going has a vehicle large enough to comfortably deliver the larger essential items that include a folding table, chairs, coolers, travel grills, tents, corn hole, etc.
The Menu
They say go big or go home hungry, right? The menu is a crucial factor to a successful tailgate. Plan your list of food, drinks and snacks. It is not a bad idea to make the event more of a potluck with each person bringing something.
Keep the menu quick and easy if food is not ready-to-eat. Popular food choices include burgers and hotdogs, barbecued chicken or steak, kabobs and one-pot meals such as macaroni cheese and chili. Typical tailgate snack foods include dips, chips, pre-made buffalo wings and chicken, potato or coleslaw salads.
Try and plan drinks according to weather conditions such as cider and hot cocoa in colder climates. Penn State's Beaver Stadium allows alcohol within the confines of their parking lots, just not inside the stadium.
If grilling with a charcoal grill, set it up and get the coals heating as soon as you arrive at your destination, before setting up any tents or chairs. Plan to arrive four hours before the game and eat at least two hours before the game itself – this should leave plenty of time for setup, cooking and cleanup.
Get to Know Your Neighbors
The tailgate environment is typically friendly and collective among tailgaters. Bring a battery-powered music play and do not be afraid to talk to those near your area. Have fun getting to know fellow fans or criticize rivals – that is half the fun in tailgating!
Organization and Clean Up
Utilize plastic bins and storage containers for food and dry items such as napkins, plates and utensils. Use separate coolers for raw and cooked meats as well as another for snacks and drinks.
Of course, do not forget trash bags, bottle openers, ice, sun screen/hats and water, and do not leave a mess behind as evidence of your group being there.
Tailgate season is in full swing! Be sure to get out there and enjoy the fall weather and cheer on your favorite teams with some of these tips. Check out BuzzFeed's Tailgating Hacks for more tips to host a successful tailgate.
To become a part of the Pennsylvania community, and cheer Penn State to victory from the comfort of your own backyard (or parking lot), visit SAHomebuilder.com.