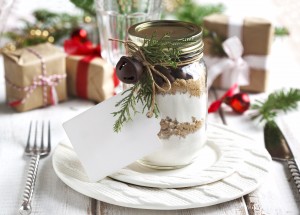 In less than 72 hours, stores will begin shutting down for the holidays, last minute shipping won't be an option and holiday cards will have a hard time getting to their intended recipients. With gifts to wrap, meals to plan, travel to consider and gifts to purchase, it's no wonder so many people find it difficult to embrace the holidays and all that comes with it.
If you fall in that bucket, you will surely appreciate these simple holiday hacks designed to help you check off those remaining items on your list.
• Last Minute Gift Ideas: Let's face it, panic is probably setting in if you are just starting your shopping adventure. Fighting lines, waiting for parking spots and choosing from leftover inventory at the mall is not the way to go. Here are few sites for unique and easy gift ideas:
o The Grommet – Whether it's for Dad, your husband or brother, the gifts on this site are definitely not what you saw advertised in Black Friday ads. Everything from super techy gifts to whiskey cubes to topographical maps, a gift card to the Grommet is a sure bet.
o SlickDeals.net – On a budget? Why scope out all the stores when users all over the U.S. have already scoped out the best deals on everything from cameras to hiking shoes to furniture. This app is a must for those wanting to save some dough this Christmas.
o Subscription sites – Whether it's fresh meals delivered to the door step from blueapron.com, signature coffee blends from a Starbucks subscription or curated outfits from Stitchfix.com, a subscription to any of the above will prove to be a unique and thoughtful gift.
• Meal Planning
o Hosting? Your local grocery store may provide more than you think including ready-made meals with all of the trimmings and dessert. Simply, pick up and enjoy – sure beats messing up the house and all the cooking that goes with it and often costs less than purchasing the groceries one by one anyways.
• DIY
o If you are truly in a bind and still want a thoughtful DIY gift, go out and invest in some mason jars. You heard us right – a $1 mason jar can convert to just about anything including a snow globe, floral centerpiece, luminary, lava lamp, plant holder or cookie dough jar. Just check out Pinterest for DIY Mason Jar Crafts and literally hundreds if not thousands of easy-to-execute ideas will pop up!
• Wrapping
o Check online for local organizations that accept donations in exchange for gift wrapping. Not only is this service offered at many malls, but Barnes & Noble also allows local nonprofits who have already signed up to use their space to provide gift wrapping services during the holiday season – call your local store to see if they are participating.