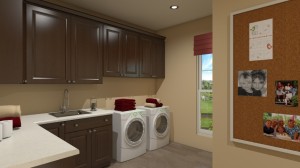 Is your laundry room a chaotic mess? Does it make you want to run and hide from your family's laundry? Here are some ideas and tips to help you tackle your mess of a laundry room and keep it organized!
1.    Organize alike items!
Organize similar items to help limit over-buying and signal when items are running low. Doing so also aids in keeping items in one place so you always know where it is. Cubbies, bins or baskets can serve as organization tools to hold alike items. Similar items can be grouped together by cleaning supplies, rags and towels and detergent and dryer sheets. Laundry itself can be divided into baskets such as lights, darks and others.
2.    Create zones!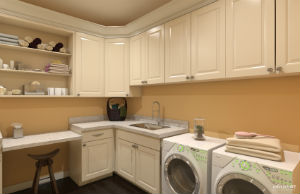 Create set up zones to keep specific areas for a chore. Specify the laundry zone, ironing zone, mudroom zone, cleaning zone and utility zone. Each zone aids in keeping things organized and clean in the laundry room. Zones should be equipped with baskets and proper labeling for laundry items such as detergent, dryer sheets, bleach and more. Each zone should be in a convenient and easy to access area. Read More