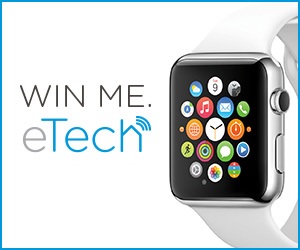 Is your wrist feeling naked? Wouldn't it be nice to cover it with one of the most innovative devices ever made? Now, you can! Win one of three Apple Watches by entering our latest giveaway on Facebook.*
How?
1. Go to https://www.facebook.com/sahomes.
2. Watch our new video about eTech™ (set as our featured video on Facebook).
3. Comment on the video with the hashtag #eTechAppleWatchGiveaway by May 1, 2015. Read More