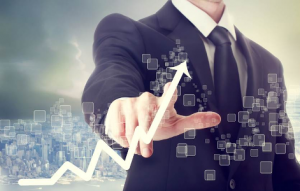 That's the big question when it comes to interest rates.  For years we have been hearing about interest rates rising, and despite the ongoing threats, they have remained fairly flat.  Previous chatter about interest rate hikes, however, came at a time of turmoil in the U.S. markets when weak housing and job markets were the main headline makers. The big question for 2015 and specifically for anyone thinking of purchasing a home this year is whether or not those significant interest rate hikes may actually take effect this year.
The latest "prediction" seems to have come straight from the horse's mouth, so to speak.  On Monday, Loretta Meter, President and CEO of the Cleveland Federal Reserve Bank, spelled a case for interest rate hikes during the 2nd quarter of this year, specifically citing the "first half of 2015" as a prime time for a rate hike.
The prediction, while still mostly speculation, is coming from a fairly credible source with some influence when it comes to policy-making at the Federal Reserve and could mean that the ultra-affordable interest rates we have become accustomed to may be on the rise, and soon.  This should be of particular interest to anyone thinking of purchasing a new home, as buying in February means rate-locking for a loan could start as early as now by utilizing extended rate-locking programs.
What does that mean?  Quite simply, a purchaser can pay a small, upfront fee to lock a loan's interest rate for up to 180 days prior to move-in and sometimes, even longer depending on the lender and loan program.  This offers an alternative to a standard loan which typically only allows purchasers to lock an interest rate 45-60 days prior to closing which could be a gamble if the closing date won't be coming until later this calendar year.
Here at S&A Homes, we are accustomed to working with extended rate-lock programs and can help our customers navigate the waters to ensure they can still take advantage of historically low interest rates.  Call us today to learn more or visit us online to view our available new homes in Pennsylvania and West Virginia.