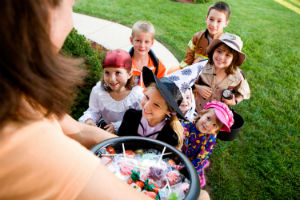 With Halloween right around the corner, there is only one weekend left to cram in the fall activities. Chances are you've already hit up the pumpkin patch and apple picking by now. So what's left of the best of the best? Lucky for you, we've summed it all up in this handy little guide in four of the Pennsylvania areas where we build new homes. Happy haunting!
Pittsburgh –During the 6th annual Halloween Mayhem at the Kelly Strayhorn Theater, close to Shadyside in Downtown Pittsburgh, the whole family can get their fill of fun.  Between zombies, puppet shows, costume parties, music and more, there is no reason to miss out on the fun on October 25 at noon.
Altoona – Well, you may have already missed the Yuengling Oktoberfest earlier in the month, (boo!) but that doesn't mean you missed out on the fun.  On Saturday, October 25 the Altoona area has so much going on; there is no reason not to partake in the festivities. Catch a traditional Halloween Parade in Hollidaysburg at 4 p.m. or enjoy a creepy haunted maze and ghost stories at the Royer Mansion at 7 p.m. Warning, the haunted mansion is not for younger kids!
State College – Why not head up to Penn's Cave and join in some eerie family fun while you explore a 4,800 sq. ft. dimly lit maze? Or perhaps explore the stalactites and stalactites with nothing but the flashlight on your helmet? You can do all this and more at Penn's Cave this weekend. If you are looking to stick closer to home, enjoy Greek Trick or Treat on the Penn State Campus and then wrap up the day with a traditional Halloween costume parade in Downtown State College on October 26.
Gettysburg – Everyone knows that Gettysburg is already ranked as one of the top haunts for ghosts right? So, it's probably not a surprise that there are a plethora of special ghost tours being offered at this time of year. Depending on your tolerance level for scariness, chances are there's a tour for you! Check them all out here.