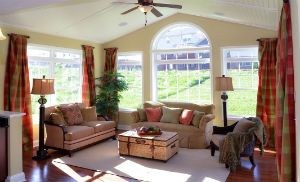 When people hear we offer more than 60 different floor plans, they think that means there are 60 different ways to lay out a home. The reality is that with a variety of structural options to choose from on each plan in addition to customizing features, an S&A home buyer has hundreds of different layouts to choose from. So, what is the number one most popular feature on all of those layouts? The Morning Room! The Morning Room still remains the most chosen structural option of any that we offer and for a good reason.
It is an automatic kitchen booster – since it is typically located right off the back of the kitchen, it allows for more flexibility with larger island designs, furniture placements and at times, extended cabinet runs. Most feature a wall of windows, letting in abundant light and brightening the entire home. It is also the perfect entertaining area, as it usually provides easy access to the kitchen and back yard.
If you are a buyer in Centre, Huntingdon, Blair, Cambria or Bedford counties, you are in luck! For a limited time,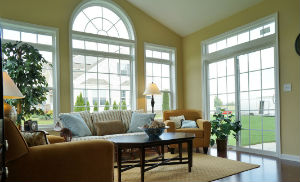 you can take advantage of our 50 percent off morning room promotion that we are running in these areas. For those who purchase between now and June 30, add a morning room to any S&A floor plan and see savings that can stack up to as much as $11,500.  That's not exactly chump change!
To start browsing communities and plans in State College and Bellefonte, click here. To see them in Altoona & Huntingdon, start here.