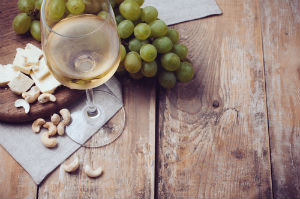 If you are a Realtor in the Martinsburg, WV area, mark your calendars for a fun event this Thursday evening from 4 to 7 p.m. Join us at our North Ridge model home for a wine and cheese Realtor-only event. If you think this evening is just about the food and drinks, though, you are sorely mistaken.
Realtors attending will have a chance to get a sneak preview of some brand new, luxurious floor plans that will soon be offered in our North Ridge communities. When we say sneak peek, we really mean it. We will have floor plans, exterior renderings and interior photos of our brand new plans on display for you to view.
If that isn't enough, we will also be giving away an iPad™ Mini to one of the attendees, so this is truly an evening you will not want to miss out on.
Read along for everything you need to know:
What: Realtor Wine & Cheese Event
Where: North Ridge Model Home – 1 Chisholm Drive, Martinsburg, WV
When: Thursday, May 1 from 4 to 7 p.m.
RSVP: Please confirm your attendance with Joni Apostolakos at 304-267-1628 or japostolakos@sahomebuilder.com