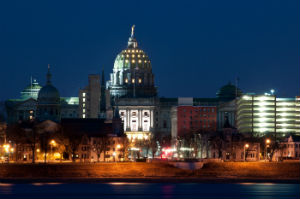 It seems that top ten lists dominate every industry and every website. So, when Harrisburg ended up on the top ten places in the US to land a job according to Beyond.com, we were curious. Having operated as a home builder in Harrisburg for more than 40 years, we are well aware of the region's employment opportunities and benefits, but not everyone who has heard of the area is as familiar. So, we did a little homework and here's what we came up with:
1.    The area's top hiring industries are Transportation & Logistics, IT, and Healthcare & Medical. Not so ironically, those industries just happen to be the most in demand of new talent. Thus, the hiring has been steadily increasing throughout Harrisburg.
2.    The unemployment rate is among the lowest in the nation – just six percent.
3.    The average salary is $43,000, yet the cost of living is 14 percent below the national average, leaving a lot of extra on the table for travel, recreation and most importantly, savings.
4.    A 46 percent increase in job postings over the previous year places the statistics at a whopping two hiring jobs for every unemployed person in the region, one of the highest such rates in the nation.
Of course, there's more to Harrisburg than great jobs. The region is situated strategically close to some of the nation's most famous cities like Washington DC, Baltimore and Philadelphia and offers its residents a multitude of recreational opportunities and award-winning schools.
For more information regarding our new home communities in Harrisburg, please click here.