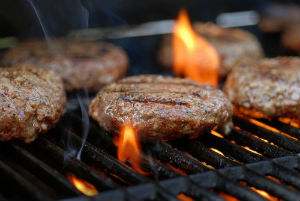 As we all begin our three-day weekend, it's clear that not many of us are complaining about the extra day off this Monday. Many of our families will use the time to travel and see loved ones, catch up on chores around the house or simply hole up and watch college football all weekend long.
Regardless of the fact that most of us know how to properly "celebrate" this holiday, there are few that know how this important date originated or why.
According to the U.S. Department of Labor, the date was created as "a yearly national tribute to the contributions workers have made to the strength, prosperity and well-being of our country."  A series of various legislation and bills from 1884 to 1896 passed "Labor Day" into existence, and Congress officially declared the first Monday in September as the holiday's official birth date. The holiday originally took on the form of street parades and slowly evolved into festivals, amusements for the masses and local community events.
During a time while our national economy is slowly but surely rebounding, more and more workers find themselves employed and the housing market continues its upward climb back to healthy demand levels, there is perhaps no better time than to take this day off to give ourselves a pat on the back for the year's hard work. From our S&A Homes family to yours, have a wonderful Labor Day weekend!