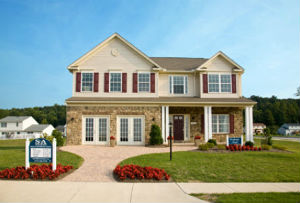 Living and working in the DC or Frederick, MD area can be a grind. Between the commute, the high cost of living and demanding hours, it can make living in this area feel like it's zapping you in more than one way. Just driving 20 miles in the DC Metro area can take hours, not to mention a whole lot of gas.
While most residents think the commuting line ends around Frederick, MD or Baltimore, MD, there are many that do not realize there is a MARC Train route that departs Martinsburg, WV three times each morning, allowing commuters to ease up on the gas bills, tedious traffic jams and nightmarish driving scenarios in bad weather. In fact, the train stops at some of the area's major work hubs such as Germantown, Rockville, Silver Spring and, of course, Downtown DC. 
While the train ride varies from one to two hours depending on your desired destination, the entire ride is smooth sailing and gives commuters an opportunity to catch up on their reading, talk on the phone or even snooze a bit on the way into work.
The best part of this commuting scenario, however, is the dramatic cost savings. You can purchase an elegant estate home from the $240,000s in our North Ridge community, or perhaps own a three bedroom Craftsman-style home from the $140,000s in our Fernwood community. Compare that to the outrageous pricing from the $500,000s to millions of dollars in the exburbs of DC whose commute times aren't any faster!
For more information on our Martinsburg, WV communities, please visit us on the web. To view the MARC Train schedules, click here.