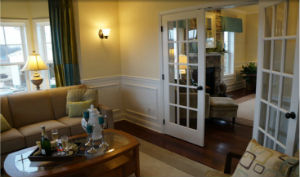 Did you know that 20 percent of our home owners were once relocators? That means one out of every five people purchasing an S&A Home is relocating from somewhere else. Relocating from a different state or town brings a whole host of different priorities along with it.
We have found that while relocating families typically desire a brand new home, many of them are hesitant to look at new construction for fear the building process will take too long.  Most relocating families need a new home, pronto.
That's why we offer one of the most robust collections of quick delivery homes through PA and WV of any builder in the area. Whether you seek a townhouse, a farmhouse that looks like a historic treasure or a beautiful Craftsman-style single family home, we have a move-in ready home for you.
With more than 35 quick delivery homes available throughout the area, the only thing that should be holding you back from buying one is that they are selling so quickly. They may be gone if you don't act quickly! To view photo galleries and maps of all of our quick-delivery homes, please visit S&A Homes on the web.