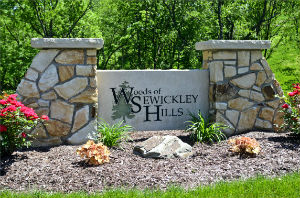 With only three home sites left in The Woods of Sewickley Hills, there is little doubt as to why this community has been so popular. Located in Sewickley, PA, and in the heart of the Quaker Valley School District, the community has a lot to offer when it comes to education.
The Quaker Valley School District is the recipient of many awards and accolades, and it was recently recognized as a top school district on the U.S. News (#14 in the state of Pennsylvania in fact). Check out these facts, and figure out why The Woods of Sewickley Hills' best kept secret is not such a secret anymore!
–    Quaker Valley received a $250,000 School Demonstration Grant to support the integrated arts within its middle school.
–    Quaker Valley was one of just 28 school districts in Pennsylvania to be named to the A.P. Achievement List.
–    Quaker Valley was the first school district in the United States to have all of its schools earn the Recognized American School Counselor Association Model (RAMP) Designation.
–    The Washington Post recently recognized Quaker Valley High School as one of the top high schools in the nation, for the 7th year in a row.
–    The graduating class of 2011 earned nearly $5 million in scholarship awards that year alone.
Oh yeah, and the sports aren't too shabby either – 13 out of the 19 varsity teams qualified for the WPIAL Playoffs in 2011. For more information on the many accomplishments of the QVSD, click here.
Please visit S&A Homes on the web to learn more about The Woods of Sewickley Hills community, located in the QVSD.