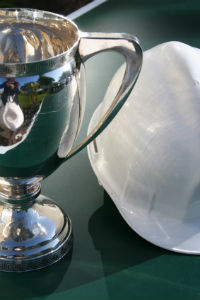 Representing more than 255,000 members and employees throughout the state of Pennsylvania, the Pennsylvania Builders Association (PBA) is an organization that has committed itself to making sure the building industry is able to offer consumers throughout the state optimal quality and value in housing.
So, it's not small thing when the PBA recognizes just one of its members as Builder of the Year. This year, Chris Schoonmaker, President of S&A Homes' Housing Division, was the recipient of the prestigious award. On March 1, the honor was awarded to Schoonmaker for his ongoing commitment and service to the PBA, the National Association of Home Builders and the Builder's Association of Central PA.
Chris has taken on many roles in the PBA including Board Member, Governmental Affairs Committee Chair, PaCAH Committee Chair and locally as President, Gold Gavel Club Chair and 10 years as co-chair for the annual Habitat for Humanity Golf Tournament.
His contributions have not only benefitted thousands of members of the PBA, but they have also been invaluable to several non-profit organizations throughout the state and have helped home buyers purchase a quality home at an affordable price. Congratulations, Chris!
For more information on the Builder of the Year Award and Chris Schoonmaker's recognized efforts, please click here.