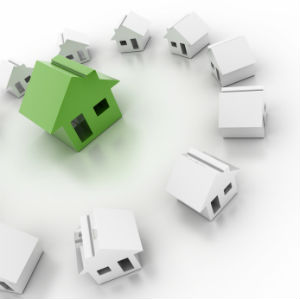 More and more, we see customers coming in and asking us for an energy efficient home. It seems that this "feature" is more popular than ever these days. Why is that?
•    Energy Efficient Homes Save Money – Hands down, this is usually the biggest reason for most of today's home buyers. When you consider that an S&A E-home (our standard energy efficient home) will save thousands of dollars on utility bills over the average ownership span, that's a pretty big chunk of change.
•    Energy Efficient Homes are More Comfortable – For anyone that's lived in an older home or even just a code-standard home, dealing with drafty windows, hot and cold spots and a damp basement is not an ideal living situation. Let's face it: if you build new construction, you want a home built tightly that will feel great every day of the year!
•    Energy Efficient Homes Raise Resale Values – Energy efficient homes may be gaining in popularity, but they still remain relatively rare, representing a very small minority of even new homes built today. Because of this, an energy efficient home can sometimes be worth up to $20,000 or more than its code-standard counterpart.
•    It is Hard to Achieve Energy Efficiency in an Older Home – Retro-fitting an older home to become energy efficient is nearly impossible. It takes more than a new furnace to make an older home energy efficient. New studs, better insulation, sealing underneath drywall and new windows make this process cost prohibitive for most owners of older homes.
For more information on how easily you can build an energy efficient new home, please visit S&A Homes on the web.