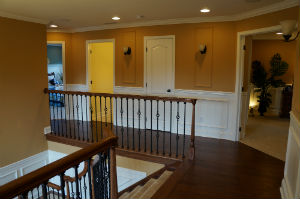 The New Year is officially here, and there is no doubt that a shift is definitely occurring in new housing trends.  Just like that, what used to be cool isn't so much, and what used to be out is back in style!  And what good is building a new home if your builder isn't on top of the latest trends?
In just a couple of weeks, S&A Homes will be introducing a huge assortment of new product lines to help our home buyers customize their homes the way they want. We can help you too!
While we can't unveil ALL of our secrets quite yet, we can promise you that whether you are looking for a customized closet, unique lighting or perhaps want to make a dramatic statement in your entryway, we will have some new and exciting product lines to help you do just that.
Stay tuned! For all of our latest news on Pennsylvania new homes, visit www.sahomebuilder.com.