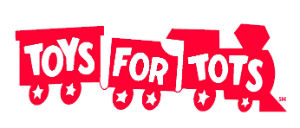 Often, those of us in the Central Pennsylvania region seem to think that the plight of the poor is something that only happens in bigger cities or urban areas. The truth is, there are many families throughout the Centre Region who struggle to heat their homes or even put food on the table. For most, scraping extra together to give a traditional Christmas to their children is not feasible.
Thankfully, with the help of your generosity, Toys for Tots can help each of these families by providing a holiday celebration they deserve without the worries about where the money will come from. S&A Homes is a proud supporter of Toys for Tots and has set up a collection area in the main foyer of our headquarters, located at 2121 Old Gatesburg Rd., State College PA.
But, you better hurry because the last day to donate an unwrapped toy (or toys) is this Monday, December 17th! Just in case you need more convincing, consider these stats:
•    1,776 needy children were identified by the seven county food banks and the PA State Police with their Foster Child Program during 2011, and each received four toys per child. This was an increase of over 60 children compared to 2010.
•    Remaining items were dispersed among Centre County Social Service agencies to help with their program needs to be used by 4,451 additional children.
•    More than 300 businesses and groups supported the countywide effort in 2011.
•    There is more than 250 drop off points around the county, including the S&A Homes Corporate Office.
For directions and corporate information, please click here. To learn about our Pennsylvania new homes, just visit S&A Homes on the web.